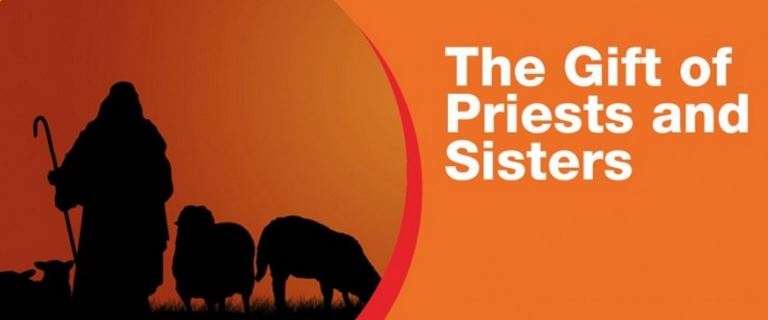 Primary school children throughout the UK have been learning why certain people chose to follow God's call to become priests and sisters by engaging in an innovative new project from the Catholic education organisation, Ten Ten.
'The Gift of Priests and Sisters' is an interactive assembly resource for Catholic schools which has been produced in partnership with the National Office for Vocation to celebrate Good Shepherd Sunday.
Ten Ten interviewed a wide variety of priests, sisters, brothers and deacons, as well as Cardinal Vincent Nichols, who each shared personal stories about God's call in their lives, what they enjoy most about their ministry, what is challenging and what sports and hobbies they like.
The stories were included in an assembly for children which led them to pray for priests and sisters, and to pray for more vocations.
Ten Ten director Martin O'Brien said:
We were very moved by the evident passion and joy demonstrated by so many priests and sisters.  For many children and young people, those in ministry can sometimes seem remote, but this assembly helped them to think of priests and sisters as human beings.  Hopefully it also helped some of them to think about the possibility that they could also have a vocation to the religious life one day.
Ten Ten Resources is a new subscription service for Catholic schools.  A supplementary document, which provides a summary of the responses called 'The Gift of Priests and Sisters', has been made freely available on the Ten Ten Resources website.
To download the document, visit:
www.tentenresources.co.uk/vocations
About Ten Ten
Ten Ten is an award-winning Catholic theatre company and educational organisation established in 2007. They deliver a Relationship Education programme for children in primary and secondary schools as well as with parents and teachers. The organisation has also developed a significant programme of work in prisons and young offender institutions throughout the UK, as well as producing work in mainstream theatres.  Most recently, Ten Ten won the award for Best New Play at the Anti-Slavery Day media awards for the production of 'This Is My Body'.
Ten Ten Resources is a new venture, providing online high-quality resources to schools and parishes.
Tags: priesthood, priests, religious life, sisters, vocation