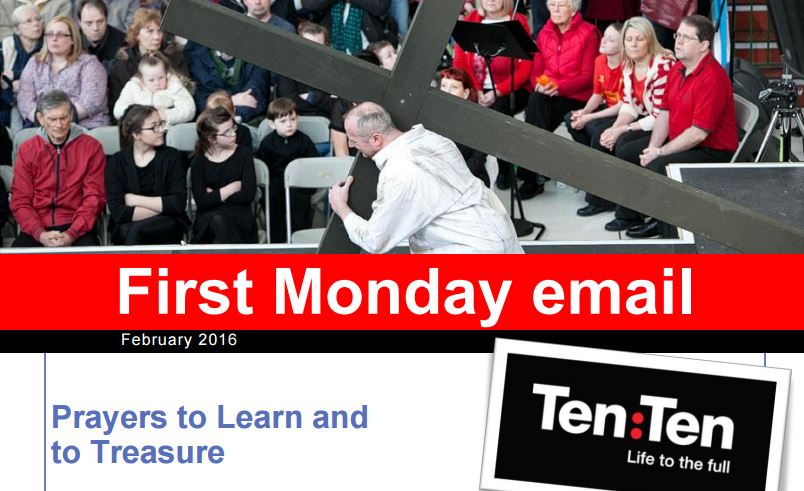 On the first Monday of the month, Ten Ten send a newsletter to parents who have attended a parent session in a school.  The newsletter includes a chapter from the booklet "Being a Parent Today: Children, Faith and Family Life", published by the CTS.
CLICK HERE to download the Parent Newsletter
In my diocese (Westminster), the Archbishop has asked that the prayer 'Hail Holy Queen' is said at all Masses as a dedication throughout the Year of Mercy
When I was a child, my Nan used to get us all to say the Hail Holy Queen.  Admittedly, it's quite a complicated prayer and at a young age I definitely got some of the words wrong on a regular basis!  In fact, it is only in recent adult life that I have actually discovered and understood the actual words themselves.  Nevertheless, it has been comforting to return to the prayer and discover its richness as an adult.
(Interestingly, I had the same comforting feeling the other day when I heard Shakin' Stevens on the radio singing 'This Ole House' which was the first record I ever bought!  What was your favourite song from childhood?  Look it up on YouTube!  I truly believe that God sings to us through the music we loved as children…)
This month's First Monday Newsletter is titled 'Prayers to Learn and Treasure'.  You will find numerous standard prayers – some of them you may have forgotten since you were a child.  See if your heart lands on a particular prayer and perhaps make a commitment to learn and treasure it.  You may also like to find one that your children are unfamiliar with and teach it to them.
CLICK HERE to download the Parent Newsletter
To sign up for the First Monday email, click here.
Tags: prayer, prayer for children, Ten Ten