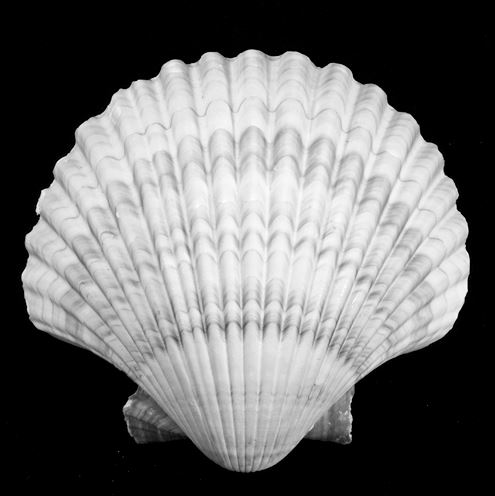 It feels as if we are part of an epic biblical scene: Two great tribes have gathered together from the four corners of the continent, at the place where the plain meets the mountains, to make a solemn covenant with each other.
Now it's clear that one tribe is just slightly larger than the other. Yet the true measure of a family is not its size, but the ability of its members to love and to forgive. And from what I know of each family, I can say that you are an equal match.
But it's not really about two tribes; it's about two people. It's not the tribal leaders standing here at the altar (however much they would like to be); it's Jake and Maria, two young adults who happened to bump into each other at college. They are the ones on the edge of making this solemn covenant. The rest of you are standing behind them.
It's a beautiful thing to fall in love. And it's a brave and a bold and a blessed thing to transform that fragile love into a lifelong marriage. To say: this is not just for a week or a year, but for the rest of our lives. To say: this is not just for ourselves, but also for the children God wishes to send us; and to put nothing in the way of this gift of new life. To say: this is not just about our love, but the love of Christ working in us; to recognise that we cannot do this on our own; and to confess how much we need Christ's help and his healing as we begin and as we move forward.
Marriage as a genuine lifelong commitment is becoming more and more counter-cultural. Let me give one illustration of this. Jake and Maria came to visit me in London last year, and stayed in the university chaplaincy where I live and work. They had lots of time to meet people and get to know the resident students. So when I told the students last week that I was going to conduct your wedding, that two people their own age were getting married, they said, "Wow, they are so young!" And you could see on their faces a mixture of admiration, excitement, even awe; but also a hesitation, a sense that they were unsettled and perhaps challenged by this. Because in the hearts of these students and of so many young people, there is a longing for intimacy, love, friendship and belonging; but at the same time there is a fear of commitment, of being tied down, of anything that would take away their freedom and narrow their options. Marriage, in their eyes, has its own ambiguity.
So by standing here today, Jake and Maria, you are saying something very powerful to all of us, and to the wider culture. You are saying that it is possible, with God's help, to make a lifelong commitment as husband and wife; not just to love a person, but to keep on loving them – for better, for worse, for richer, for poorer, in sickness and in health, til death do you part.
And I would say to every young person here who is unsure about their future or their vocation: don't be afraid of giving your life to something truly worthwhile, above all to a Christian vocation to marriage, to the priesthood, or to consecrated life. Of course to do one thing wholeheartedly means that there are ten thousand other things that you cannot do. So you need to believe that this one thing (this pearl, this treasure) has such value and such importance in God's plan that it is truly worthwhile, which it undoubtedly is.
Will it be easy? Probably not. I am staying with a friend this weekend for the wedding, and while I try not to snoop around in someone's house when I am a guest, I couldn't help looking at his fridge door. There is a magnet with a photo of an elderly couple, sitting side by side on a sofa, white hair, affectionate smiles, and the words: "The first 50 years of marriage are always the hardest."
There will be amazing times ahead, and there will be hard times too – as there are with any vocation, with any path that is worth travelling down. You know this, which is why you have chosen this reading from St John's Gospel, when in one single breath Jesus speaks about friendship, love and intimacy; and also about sacrifice: "There is no greater love than this, to lay down one's life for one's friends." Love costs. There is no escaping this truth. And the only reason you have the courage to try to love in this way, to want to love in this way, is because you know that this is how Christ has loved you.
If you want some advice from me, take that phrase that is so well-known it has almost become a cliché: "Act as if everything depended on you, and pray as if everything depended on God." This is what Tobias and Sarah do on their wedding night: they pray for God's protection and mercy. And this is what St Paul recommends to the Philippians: "Do not worry about anything, but in everything by prayer and supplication with thanksgiving let your requests be made known to God. And the peace of God, which surpasses all understanding, will guard your hearts and your minds in Christ Jesus."
If there is one thing I wish I could say to every husband and wife, every priest, every religious, every Christian, it's this: Never stop praying. Pray, as St Paul says, for your ordinary needs, big and small, like a child before a loving Father. Never be afraid of your weaknesses, difficulties, fears and failures, not even of the sins and betrayals that seem to have ruined everything, as long as you bring all these difficulties to God in prayer and in the sacraments, asking continually for his help and forgiveness, for his healing and new life. He never refuses his help to those who ask for it. The only sadness is that we ask so infrequently and when we do we ask for so little. Never stop praying.
Today, by a happy coincidence, is the Feast of St James the Apostle – Jake's patron saint. James and Jacob are the same word, the same name; Iacobos in the New Testament; James/Jacob/Jake in English. As you know, the relics of St James were moved to Spain in the Middle Ages, and the town of Santiago de Compostela became one of the greatest shrines of Christendom. Thousands of pilgrims still walk the ancient paths of the Camino each year. The symbol of St James is the scallop shell, for the very reason that the shell is the medieval symbol of the pilgrim, and of the very idea of pilgrimage itself.
There is an abundance of symbols on the occasion of your wedding today: the rose petals, the processions, the veil, the rings, the kiss. We will even be making room for a Mexican lasso later in the ceremony. But in the swirl of memories that will accompany you over the years ahead, never forget the symbol of the shell, and the fact that you were married on the feast of the Patron Saint of Pilgrims. Because you are on a great pilgrimage together: you, the children God wishes to send you, your extended families, your friends, the strangers and neighbours who will be woven into the fabric of your married life. Your deepest vocation as husband and wife is to remain faithful to each other and to see that journey through to the end. Never forget that the ultimate purpose of your marriage is not just to love each other in this life but to help each other to heaven.
We are so honoured to share in your happiness today. We pray for God's continued blessing on you and all those you love. We pray that Christ's love and the love of his mother Mary will fill your hearts and your home. But above all we pray that you will help each other to heaven, and that all of us may one day meet in heaven together.
[The homily from the wedding of Jake and Maria, 25 July 2015]