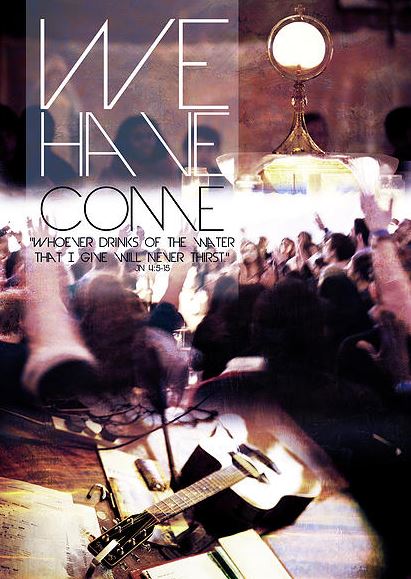 This is from the Youth 2000 website and Facebook event:
Join us in Cardiff for our Youth 2000 Cardiff Retreat – We Have Come. Our retreats are for Young adults age 15-35. To pre-book you can find booking forms on our website or you are welcome to come along and fill out a booking form on arrival.

This retreat is a great place to gather together with friends and to meet new people while drawing closer to Jesus. There will be inspirational talks, Live worship, a chance for discussion, workshops to suit everyone and celebration of the sacraments. You are welcome whether you are new or old just bring your sleeping bag and come on down to Cardiff!

See you there!
More information follows:
When? 24th – 26th April 2015 5pm 

What? A weekend retreat, including engaging talks, lively music, workshops, discussions, powerful prayer times, evening entertainment and loads more. See the programme at the bottom of this page. 

Programme

Where? Saint daVid's Catholic College, ty-GWyn rd, Cardiff, South Glamorgan 

CF23 5Qd. The school hall will be transformed by the presence of Jesus on the burning bush and the classrooms will become our sleeping dorms for the weekend.

Who's it for? Youth 2000 events are primarily for 16-35 year olds. If you are in this age range and looking for answers to the big questions in life, then this retreat is for you!

Cost: £60 per person. However we run on a donation-only policy, so if you cannot pay the full amount we ask you to give what you can, but not to let the money stop you coming. If you can give more, this will help towards a place for someone else.

Transport: Check out Google Maps for directions. 

What to bring:

Roll mat 

Sleeping bag

Pillow & Blanket

Ear Plugs

Towel & Wash-kit

Cash for Tuck Shop & Merchandise

Torch

Notebook & Pen

Bible & Rosaries (If you have them.)
Tags: retreat, Youth 2000, youth retreat