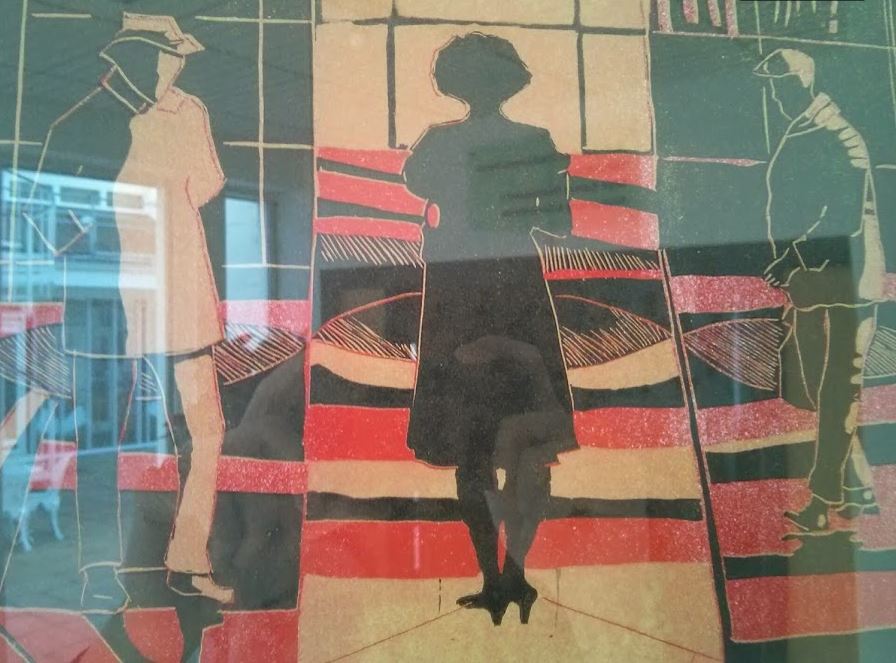 Vocations Sunday is coming up this weekend (11 May). Let me take a slightly angular way into this. In a recent interview Swedish singer Lykke Li (of "Sadness is a blessing" fame) finished with what was central to her:
For me, what I do is about giving birth to an idea. I become obsessive about my ideas. I dream them; they live inside of me. But to be able to stay true to your vision until the bitter end? That's success – there's nothing higher than that.
What Lykke Li is describing is the experience we read about in the call of Abram (Genesis 17: 3-9). Abram has been granted a vision of his life. This vision is a call. He now knows the truth of who he is: he is who he is with regards to this call. If he is faithful, then he is living, he is truthful. If he is unfaithful, he is nothing, his life is a lie. It names him.
Abram has caught a glimpse of Being, and in order to become who he is called to be ("Abraham"), he must remain in communion with Being, a reality that exists independently of him, that existed before him, but which invites his participation in it. He is invited to live.
Jesus fills out the reality of this experience in the gospel of St John (8: 51-9). Jesus says,
Whoever keeps my word will never see death.
This is precisely the experience that Abram had and which Lykke Li is gesturing towards. It is the experience of the eternity of a life lived in fidelity to the call one has received.
Jesus then proclaims the glory that simply is this fidelity to one's call. Again, Abraham would say, "Amen," to Jesus's description of his experience. The vision he has received is glorious. It is more beautiful than anything else in his life. And he knows that it is not his; that is, he is not in possession of it. In fact, it would be more accurate to say: it possesses him.
Indeed, Abraham would know that if there is anything beautiful about him, anything glorious, then it comes to him as a gift, as a consequence of his participation in this divine life. As Jesus says,
If I glorify myself, my glory is worth nothing; but it is my Father who glorifies me.
What Jesus says next is the truth behind Lykke Li's words.
You do not know him, but I know him. And if I should say that I do not know him, I would be like you a liar. But I do know him and I keep his word.
Both Lykke Li and Abraham know that there is no existence outside this vision. They have been tasted life, and now anything else would just be ashes in the mouth. This life is the very definition of truth; to be unfaithful to it the very definition of a lie.
However, it is how Jesus ends that is truly remarkable. He says,
Abraham your father rejoiced to see my day; he saw it and was glad…Amen, amen, I say to you, before Abraham came to be, I AM.
Jesus is saying that he is this vision. He is this experience. What Abraham is being invited into is the divine life. The call he has received finds its fullness in the Father's call of the Son. Abraham's response finds its fullness in the Son's response to the Father.
The life into which he is being invited is the life of the Holy Spirit. Abraham's experience of this call and his fidelity in responding to it is his life. It is who he is. It is his name, the one given to him personally (Rev 2:17). It is how he reveals and will continue to reveal the glory of God in a unique way.
Tags: Abraham, Lykke Li, vocation, Vocation Sunday