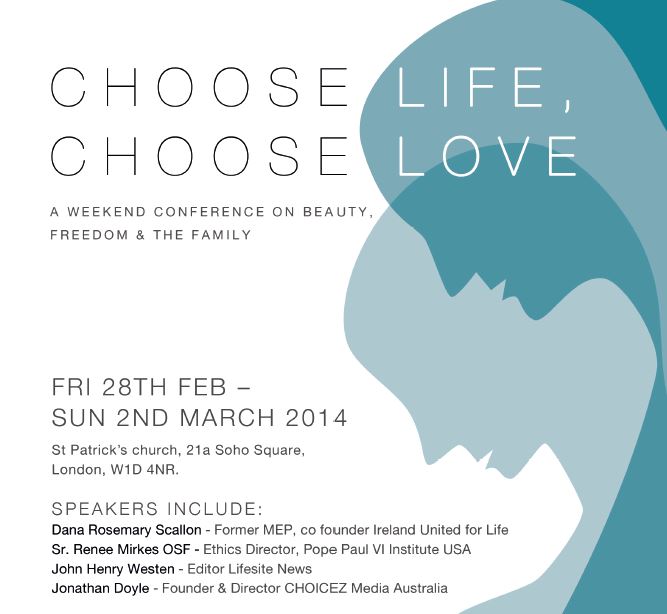 Do you want to learn about the way in which married couples can be positive agents for evangelisation within our world today?
Whether you are completely new to the teaching of Humanae Vitae or have previous experience in this area, whether you are married or single, Christian, of a different faith or of none, we invite you to come and:
– Enjoy dynamic talks and workshops from a range of international speakers (see full programme below).
– Engage in dialogue about these important ethical issues and meet other like-minded people.
– Discover more about the importance of marriage, the institution at the heart of our civilisation.
Weekend £50 or one-day £30. Advance registration essential. To register and to explore whether this conference is for you, see the downloadable programme here, or contact Edmund Adamus in the Office for Marriage and Family Life  edmundadamus@rcdow.org.uk  020 7798 9363.
The good news of divine love is to be proclaimed to all those personally living this basic human experience of couples and of a communion open to the gift of children, which is the family community. The teaching of the faith on marriage is to be presented in an articulate and efficacious manner, so that it might reach hearts and transform them in accordance with God's will, made manifest in Jesus Christ [Lineamenta: Extraordinary Synod 2014]
Tags: life