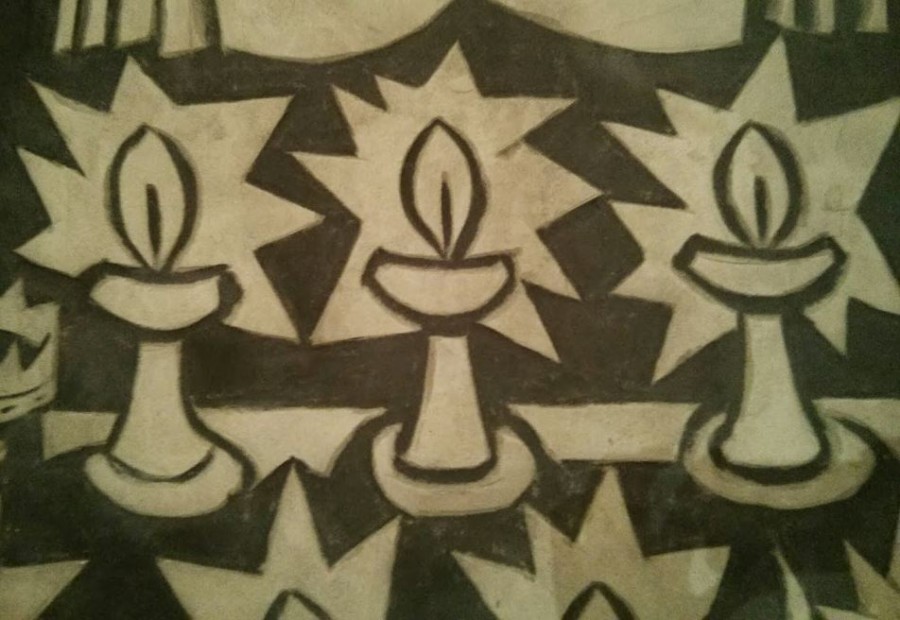 Today we celebrate the feast of Candlemas which incorporates two feasts, the Presentation of Our Lord and the Purification of the Blessed Virgin. Both rites were obliged by Jewish law. You can read about them in the book of Leviticus, where chapter 12 deals with the purification of a woman after childbirth.
When Our Lady and St. Joseph brought Christ to the temple, Simeon embraced the Child and prayed what has become known as the Canticle of Simeon: "Now thou dost dismiss thy servant, O Lord, according to thy word in peace; because my eyes have seen thy salvation, which thou hast prepared before the face of all peoples: a light to the revelation of the Gentiles, and the glory of thy people Israel" (Luke 2:29-32).
Over time the custom developed in the West of blessing candles on this feast day. Christ is the light of the world, "a light to the revelation of the Gentiles", and by the 11th century this custom was gaining popularity. The blessed candles were lit and a procession took place through the darkened church whilst the canticle of Simeon was sung. Hence the name "Candlemas".
Usually the priest blesses the candles that are going to be used in the coming year. If your priest is open to the idea, you could ask if you can bring your own candles and then take these blessed candles home to use during your family prayer time. When celebrating some of the special feast days these can be used on the family dinner table. If you cannot get them blessed by a priest the head of the house can pray this lovely simple blessing over your candles:
Let us pray. God our father, source of all light, today you revealed to Simeon your light of revelation to the nations. Give us your blessing as we light these candles. May we who carry them to praise your glory walk in the path of goodness and come to the light that shines forever.
Tags: Candlemas