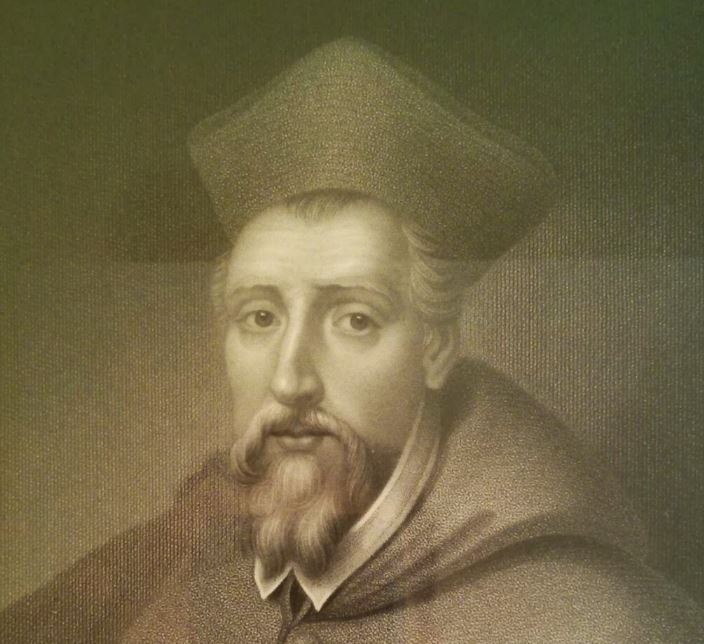 If you have spotted more moustaches than usual of late, it's probably because we are now officially in the month of Movember. It's the month when guys are encouraged to "grow their mo" and raise money for prostate and testicular cancer – and mental health while they're at it. Each year an increasing number of young males are embracing the opportunity to let their upper lip go wild, in the hope that one morning they'll wake up, look in the mirror and see Tom Selleck looking back at them.
While Movember and hipster culture in general have made moustaches and beards trendy again, the Christian love affair with facial hair (that rhymes!) stretches right back to the Old Testament and has been a part of our culture ever since.  The book of Leviticus is often cited as an example of God's "preferential option" for the bearded.
You shall not round off your hair at the edges or trim the edges of your beard. (Leviticus 19:27)
Jesus himself is often portrayed as wearing a beard and we all probably know one or two Franciscan Friars of the Renewal who have thrown their razors away! See the image above of a magnificently hirsute Cardinal William Allen (1532-94).
So is there really something wrong with shaving? Well it seems that in our tradition, having a beard was considered a genuine sign of masculinity, something that God wanted to cultivate in his sons. Commenting on Psalm 133, St. Augustine says.
The beard signifies the courageous; the beard distinguishes the grown men, the earnest, the active, the vigorous. So that when we describe such, we say, he is a bearded man.
I enjoy reading reflections like this with overtly masculine themes.  You don't get so much of it today; the fear is that we might become too macho.  But in his homily at this year's Chrism Mass, Pope Francis reflected on the same Psalm, and explains what the fine oil flowing down the beard of Aaron means.
Our people […] like it when the Gospel we preach touches their daily lives, when it runs down like the oil of Aaron to the edges of reality, when it brings light to moments of extreme darkness, to the "outskirts" […]. People thank us because they feel that we have prayed over the realities of their everyday lives, their troubles, their joys, their burdens and their hopes.
I think Pope Francis is stressing that to be courageous, active and vigorous doesn't mean that a man becomes a proud chauvinist. It means that we bring our strength, concern and care to those people who live on the "outskirts" of society where the fringes are a bit frayed – to the homeless, the undernourished, the weak and the oppressed.
Those who are in need of our help don't ask us to be perfectly groomed before we serve them. Just like God, they know that it's OK to be a bit rough around the edges! That is certainly a vision of masculinity that I can subscribe to.
Tags: beards, featured, masculinity, moustaches, Movember