About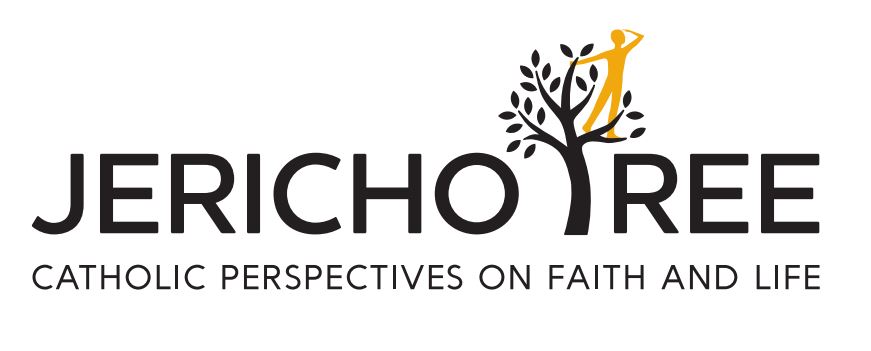 Jericho Tree is a magazine-style website bringing together articles and videos about faith, culture, lifestyle and news – from a Catholic perspective.
The title 'Jericho Tree' refers to the meeting between Zacchaeus and Jesus in Chapter 19 of the Gospel of St Luke. As Jesus enters Jericho, Zacchaeus longs to see him, but he is too short, and the crowds are too big. So he climbs a tree in order to get a better view.

Here is the passage itself:
Jesus entered Jericho and was passing through it. A man was there named Zacchaeus; he was a chief tax-collector and was rich. He was trying to see who Jesus was, but on account of the crowd he could not, because he was short in stature. So he ran ahead and climbed a sycamore tree to see him, because he was going to pass that way.

When Jesus came to the place, he looked up and said to him, 'Zacchaeus, hurry and come down; for I must stay at your house today.' So he hurried down and was happy to welcome him.

All who saw it began to grumble and said, 'He has gone to be the guest of one who is a sinner.' Zacchaeus stood there and said to the Lord, 'Look, half of my possessions, Lord, I will give to the poor; and if I have defrauded anyone of anything, I will pay back four times as much.' Then Jesus said to him, 'Today salvation has come to this house, because he too is a son of Abraham. For the Son of Man came to seek out and to save the lost.'
THE TEAM: Jericho Tree is written by a team of contributors. The editor-in-chief is Fr Stephen Wang, a priest in the Diocese of Westminster.
FEEDBACK: Please leave any comments or suggestions on our FEEDBACK PAGE.
DISCLAIMER: The views and opinions expressed in these posts and articles are the personal views of the authors. They do not represent the official views or opinions of the Catholic Church in general, or of the Archdiocese of Westminster in particular.
All of the authors, however, are seeking to write from a Catholic perspective, in a way that will help people to understand and appreciate the beauty of the Catholic faith and its relevance to contemporary life and culture.
COMMENTS POLICY: Please do add your own comments to any of the articles on Jericho Tree. We welcome healthy discussion and disagreement, but please be kind and respectful. Comments on this site do not necessarily represent the views of the editors of Jericho Tree.
Comments are moderated. Jericho Tree reserves the right to shorten or remove comments. Sometimes a comment may be removed by a moderator because it is judged to be offensive or off-topic. We are sorry that we do not have time to enter into a discussion about why a particular comment is removed.
IMAGES POLICY: All the images used on this site are licensed under CREATIVE COMMONS for non-commercial, attributed use. If we have mistakenly used any images that are not available under these licenses, please let us know and we will remove them straight away.
COPYRIGHT: The copyright for each article is held by the author.
THANKS: Thanks to the many people who have helped in the planning and developing of this site, and especially to Kathy Kielty for her work on the Jericho Tree logo. See her site here.
[Scripture quotation: The New Revised Standard Version (Anglicized Edition), copyright 1989, 1995 by the Division of Christian Education of the National Council of the Churches of Christ in the United States of America. Used by permission. All rights reserved.]