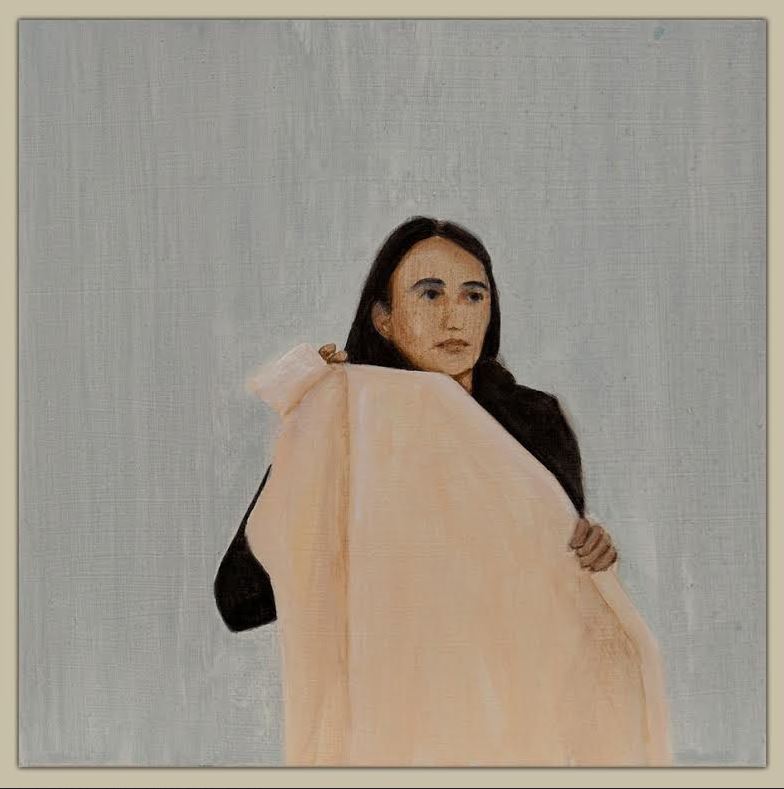 I once saw an elderly couple being interviewed on television. It was the day of their fiftieth wedding anniversary. They were sat awkwardly beside each other on a lumpy sofa in their living room. Heavily patterned wallpaper. Porcelain nick-nacks on a mantelpiece. The journalist asked them the secret of their long and happy marriage. There was a brief pause and the husband began to tentatively construct an answer.
Well, the secret is…well, I've tried never to be selfish. It's give and take. I mean, at the end of the day, there's no "I" in the word "marriage."
His wife shot him a glance and added, "At the end of the day, my husband's spelling has never been the best," and she leant over and gave him a cheeky kiss on the cheek.
Last week, I celebrated Mass for a couple who were marking their golden wedding anniversary. Afterwards, about eighty people went on to lunch. In the after-dinner speeches, I was struck by the husband's words:
When we got married fifty years ago, we didn't have much, but we had an unconscious trust that if we lived by the values of the Gospel and made sure that Christ was part of our relationship then things would turn out all right…and I think they did.
All present agreed. They certainly did.
Today, I'm struck by the challenging vision of St Paul:
Do not model yourselves on the behaviour of the world around you, but let your behaviour change, modelled by your new mind…do not let your love be a pretence, but sincerely prefer good to evil…have a profound respect for each other…do not give up if trials come; and keep on praying.
Today, I'm also moved by a little bit of ritual that, sadly, you see less and less in weddings these days. But we have just seen it. At the beginning of the service, the bride processes in and stands next to her future husband and then she lifts the veil from her face. I think this ritual speaks of a great truth about marriage. The truth that marriage is an unveiling, an undeception. The truth that marriage gives a couple a new vision of what they can be. Sara and Tom are promising to look at each other for the rest of their lives; lovingly, faithfully and without pretence. They have set their sights on each other till death do them part.
I don't think that this means that there is no "I" in marriage: no space for them to be individuals, no space for privacy and solitude. I suspect, those things – when used in a healthy way – can benefit a marriage. But it does mean a commitment to listen to each other, to face the truth that they are to lay down their lives for each other, and the commitment to searching out the other, not letting them deceive themselves. In other words, finding those ways to nurture and sustain one another in love.
And there can be no love without truth. Without trust and tenderness, truth will be hidden behind the iron curtains of suspicion and harshness. In my experience, the marriages that sadly fail do so because the unity of love and truth was separated or broken. One or both partners chose to pull down the veil. Sara and Tom, we pray, that this will not happen in your marriage.
God has unveiled his face to us in Jesus Christ. Be thou my vision, O Lord of my heart. His presence our light shows us the truth of ourselves, lays bare our deceptions and vanities. His light will help you navigate any of the rocky patches of married life, until, you find the safety of the distant shore and, yes, things will turn out alright. They will turn out alright because in the unveiled face of God, Jesus Christ, you will encounter the glory of a love that can be utterly trusted. This is my commandment: love one another, as I have loved you.
When you unveil your faces, your bodies, your minds and souls to each other, then Christ will be present. Your marriage is a sacrament. When you live your vows – for better for worse, for richer for poorer, in sickness and in health, to love and to cherish – then His countenance divine will shine forth upon your marriage. When you are open to new life and accept children loving from God, every ultrasound scan will reveal how your love for each other has taken flesh and bone.
Unveiled, your marriage will be a thing of beauty. Your marriage will shine. You will see each other with a new 20/20 clarity. With Christ as your vision, you will be alright.
[A wedding homily from July 2015, Brentwood Cathedral. Readings: St Paul to the Romans 12:1-2,9-13, Psalm 32 & John 15: 12-16]
[Note about the image: The London-based artist, Matthew Krishanu hones in on the textile used by Veronica to wipe the face of Jesus. Veronica, whose name means true icon, is the proto image-maker of Christ. She holds in her hands a length of cotton calico, a surface historically favoured by painters. In this image, Krishanu seems to highlight the moment of uncertainty experienced by any artist as he or she approaches Christ in an effort to capture his image.]