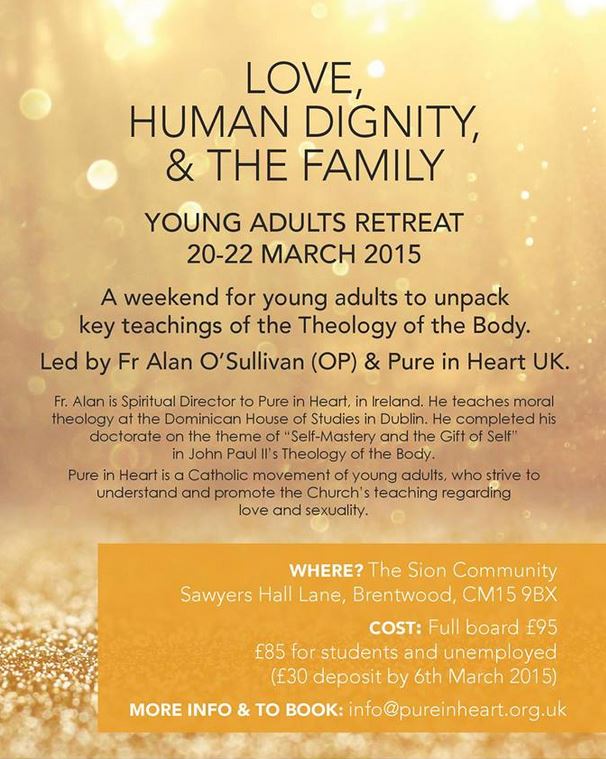 It's coming… This year's official Pure in Heart UK retreat!
Led by Fr. Alan Sullivan, a Dominican priest from Dublin who has a great passion for the teachings of Theology of the Body – and members of the Pure in Heart team. If you've always wanted to know more about TOB, don't miss it! There will be in-depth teaching, worship, discussion, reflective prayer time, crazy social time – all you need for a life-changing weekend!
You don't have to be a theology expert to attend – just someone who wants to learn more and allow God to work in your life!
The weekend begins with registration on Friday at 6:00pm, followed by dinner at 7:00. The cost of the retreat, including full board, is £95, or £85 for students/unwaged. Places are limited (first come first served), so please email your interest to info@pureinheart.org.uk and get your £30 deposit paid as soon as possible. Upon receipt of the deposit you'll get your booking form. The weekend is primarily (but not strictly) for 18-35s, and whether you've been to Pure in Heart meetings before or not, you're very welcome!
Tags: Pure in Heart