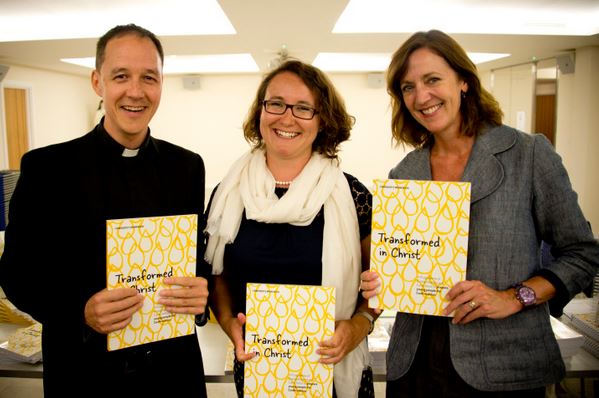 I want to let people know about a training day for catechists that I will be leading on Saturday 21 February at Our Lady of Victories church in Kensington. We first ran this day in Portsmouth Diocese last September on the Transformed in Christ Confirmation programme. The day runs from 10am to 3pm.
Our Lady of Victories Catholic Church, 235a Kensington High Street, London, W8 6SA
(Closest tube: High Street Kensington)
The aim is to introduce catechists to the programme, teach the catechetical principles behind the programme, and give some practical tips. As spiritual formation is so foundational for us as catechists, there will also be a time of Adoration and some spiritual input.
The day will include part of a 'live' sample session and testimonies from a priest and catechists who have used the programme.
There will also be some input during the day from Made for Glory – the youth discipleship initiative who created the recent inspirational series of Advent videos: https://www.youtube.com/user/madeforgloryuk. They will speak about evangelisation of young people.
Each place only costs £5.
I would love to encourage you to share this post with catechists you know who have involvement with Confirmation or with any form of youth ministry. This should be a really inspirational day! Please spread the word…
Places for the day must be booked – the place to do that is here: http://www.transformedinchrist.com/training-events/
With best wishes and prayers as we begin this new year,
Hannah (Vaughan-Spruce)