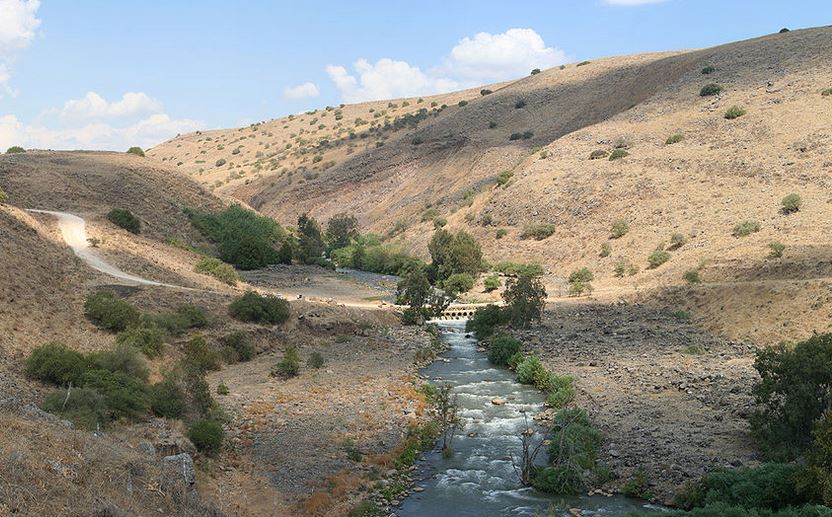 The Feast of the Baptism of Jesus is a great way to meditate on the mystery of the Incarnation. It can tell us a lot about what it means to be part of a new creation.
The baptism of St John the Baptist was a baptism of repentance. So, what was Jesus doing receiving it when he had no sin? Tradition has it that he was expressing his communion with sinners, a communion which saves us if we accept it. But Tradition says more. The Fathers of the Church also said that Jesus, in being washed with water, sanctified the waters of the Jordan. I think what they mean is: he washes the water. This sounds like the wrong way round because usually water washes us, but it is really a clue into analogical language, which is how we can talk about God.
Basically, we can talk about God only because God has talked to us. Everything starts with him. Indeed, God's initiative is one of the great themes of the Bible. (In fact, that is why in Mass we only use readings taken from Scripture. We speak to God in the language God spoke to us.) We are therefore constantly like little children trying to learn what adults are talking about by imitating how they speak. We need to keep returning to the life of Christ – the Church's tradition, her sacraments, the Bible, acts of charity, communion with the poor – to understand whether we are using the language right.
But the thing about God's language that we must remember is that God's Word, Jesus, is incarnate. Therefore, anything Jesus says becomes reality and anything Jesus does is articulate. The Second Vatican Council emphasised this. So, when Jesus is baptised, his using the water changes the water. It enters into the reality of his expression of communion with sinners and in doing so becomes what it was always meant to be: a word from the Word, a way in which God communicates with creation.
We see this also in icons in the Eastern Church. Because God became visible in Jesus, he changed the nature of sight. His showing himself to us meant that light entered into this conversation between God and us, becoming light from the Light. Icons because they participate in this reality therefore become a window into the kingdom of God, where God rules, where God's word is determinative, is the Truth.
This gives us an insight into how the Incarnation changes everything. Because creation only has meaning for persons – no-one besides a person rejoices in a sunset or cries at a photo – the Incarnation reveals to us what it means to be a person by making present to us the Second Person of the Blessed Trinity. Through his personal relationship with us, seen in the Church, we can begin to speak, to live, to love correctly because we can enter into the world Jesus has created by becoming human.
So, let us let God's Word speak to us in all the richness and depth we experience as persons – physically, linguistically, historically, etc. Let us receive God as God gives himself and never stop seeking to speak God's language of love more perfectly in response.
Tags: analogy, baptism, Baptism of Jesus, featured