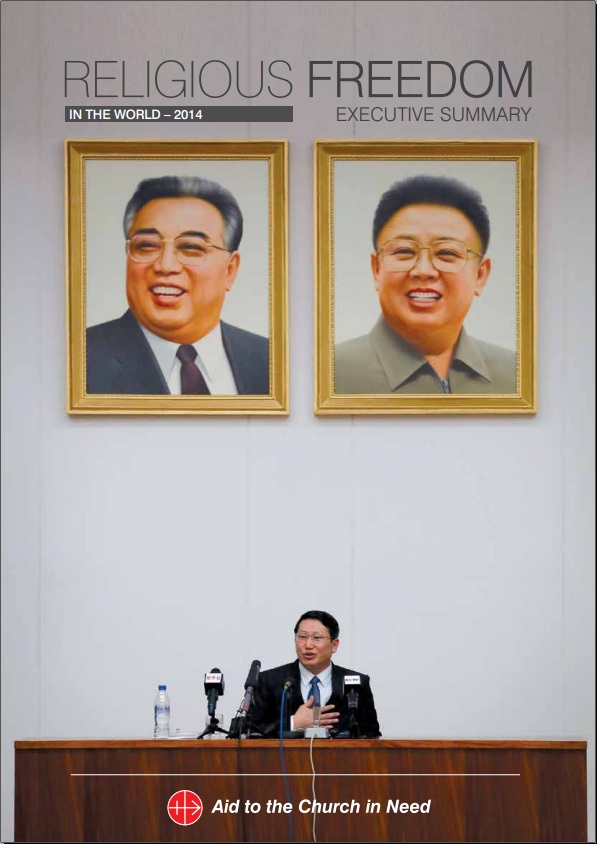 The launch of the Religious Freedom in the World Report – 2014 was held this afternoon in the House of Lords. This event commenced with an exclusive video address by HRH The Prince of Wales, on the subject of Religious Freedom.
The full video, in which the Prince speaks of the "horrendous and heart-breaking" events witnessed in the Middle East in recent months, can be seen in full on the report's dedicated website: www.religion-freedom-report.org.uk . In this video, the Prince also mentions his own Christian faith and references a recent quote by Pope Francis on the subject of Religious Freedom.
Compiled by journalists, academics and commentators, the report reveals worrying concerns for people of faith in 116 of the world's 196 countries (nearly 60 percent of countries worldwide). This figure includes many countries in the West.
The report is expected to send out a strong signal to governments and religious leaders that this is an issue that can no longer be ignored.
A 32-page Executive Summary of the full report is also available for download from the website above (as a PDF), and is also available in most other major European languages by clicking on the relevant flag at the report's international website: www.religion-freedom-report.org.
The table at the back of the Executive Summary categorises 20 countries as having a "high" degree of religious intolerance or active persecution. Of these, 14 experience religious persecution linked to extremist Islam. These are Afghanistan, Central African Republic, Egypt, Iran, Iraq, Libya, Maldives, Nigeria, Pakistan, Saudi Arabia, Somalia, Sudan, Syria and Yemen. In the remaining six countries, religious persecution is mainly linked to authoritarian regimes. These are Burma (Myanmar), China, Eritrea, North Korea, Azerbaijan and Uzbekistan.
In releasing this report, Aid to the Church in Need hopes to raise the importance of upholding and promoting the right to religious freedom.  As Pope Francis said on his recent visit to Albania: "May no one use religion as a pretext for actions against human dignity and against the fundamental rights of every man and woman, above all to the right to life and the right of everyone to religious freedom".
Tags: Aid to the Church in Need, featured, Religious Freedom in the World Report