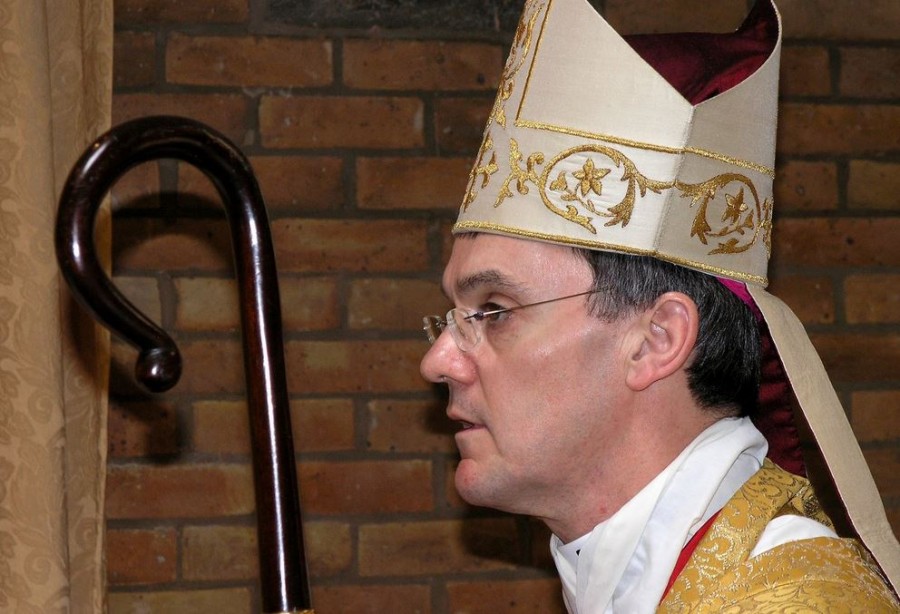 Cardinal Vincent Nichols invites people to join with him in praying for Bishop John Arnold and the faithful of Salford Diocese as he prepares to take up his new appointment as their shepherd.
On learning of the appointment, His Eminence said:
For many years Bishop John Arnold has been a faithful and devoted priest in the Diocese of Westminster. He has served as assistant priest, parish priest, Vicar General and, for the last eight years, Auxiliary Bishop. In all of these roles he has won the admiration and deep esteem of us all.

In the name of this Diocese, then, I rejoice in his appointment as the next Bishop of Salford, a major responsibility for which he is well suited. We shall miss him. His new Diocese, I know, will welcome him and quickly come to appreciate his many gifts, his profound dedication and his generous spirit.

We will be keeping Bishop John very much in our prayers as he prepares to undertake this new ministry and throughout the years to come. We thank him most sincerely for all his immense contribution to the life of the Diocese of Westminster and assure him of our continuing support and affection.
Bishop John's own response to his appointment:
I accept the appointment as Bishop of Salford with much trepidation but will do all I can to serve the people, priests, and religious of the Church of this Diocese as we all seek to respond to Pope Francis' call to be 'missionary disciples'.

I have much to learn in this new experience, after thirty one years of priesthood spent entirely in Westminster. On leaving Westminster I would like to give thanks for all that I have received, most especially from the three Cardinals under whom I have served and the many people from all walks of life who have encouraged me in my ministry. I am very pleased to join with so many others in offering thanks and gratitude to Bishop Terence Brain for his leadership and shepherding of the Diocese with the hope that all the good work may be progressed.

And I ask for prayers, that this diocesan family may journey together with determination and vision in faith and good works. I ask your prayers.
SOURCE: Diocese of Westminster
Tags: John Arnold, Salford Diocese