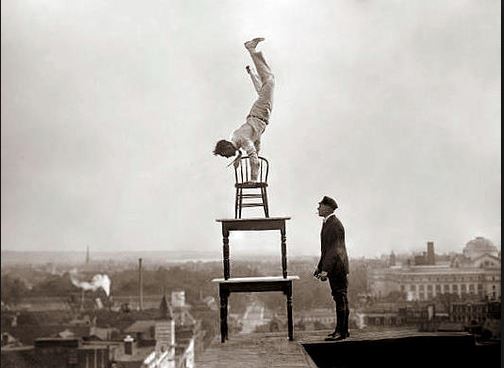 [Guest post by Stephen Rooney]
How do you react when you meet someone who seems to be full of self-confidence?
Authentic confidence is characterised by humility and is simultaneously munificent, benevolent and magnanimous.  Always seeking to edify and to encourage others, this confidence stems from a knowledge of self and a love of self – which does not come from outside, but emanates from within.
On the other hand, a display of outward confidence can be merely shallow pretence, and is indeed often a deception, if it masks the turbulence within a person — who may be crippled by self-doubt, self-loathing and insecurity. This outward "confidence" may spill over into self-aggrandisement and putting others down, which can manifest itself in many different ways.
Authentic self-love finds its source in firstly knowing that God loves me and in knowing that I am made in His image and likeness for an eternal purpose.  This point is beautifully put in the book of Jeremiah (Jer 1:5):
Before I formed you in the womb, I knew you, I chose you to be mine.
I formed you, I knew you, I chose you: all these phrases make explicit that Jeremiah's commission originates in God. When I acknowledge that I am known intimately and commissioned by God, it becomes easier to turn my focus outwards and to become other-centred.
As numerous priests and spiritual directors have said to me, the most important place to begin is with the self. Often it is convenient to rationalise that the problem is with the "other", but in reality we are responsible primarily for ourselves and so the enquiry must begin there. When I experience my own limitations and weakness, rather than it being cause for me to despair or to feel negativity which I then project onto others, it is a further opportunity to acknowledge that without God I am nothing. It is an opportunity to allow God's grace to work in me and through me. Saint Paul goes further:
'My grace is sufficient for you, for my power is made perfect in weakness.' Therefore I will boast all the more gladly about my weaknesses, so that Christ's power may rest on me. That is why, for Christ's sake, I delight in weaknesses, in insults, in hardships, in persecutions, in difficulties. For when I am weak, then I am strong. (2 Cor 12: 8-10)
The verse from 1 Cor 4: 7 "What do you have that you did not receive? And if you did receive it, why do you boast as though you did not?" is an invitation to acknowledge that all that I am comes from Him and is a gift not only to me but to others. As acknowledged by Blessed John Henry Newman in 'Some definite service': "He has committed some work to me which He has not committed to another." Furthermore, we are not only entrusted with a "work", but with a flock for which we are responsible:
Be shepherds of God's flock that is under your care, watching over them—not because you must, but because you are willing, as God wants you to be; not pursuing dishonest gain, but eager to serve.
In acknowledging that I am chosen, gifted, sent and responsible, I begin to realise the importance of my existence —and the critical role that grace must play in enabling me to fulfil my mission and the definite service for which I was created.
In the famous poem 'Desiderata' by Max Ehrmann, the point is made that it is futile to compare oneself to others:
If you compare yourself with others, you may become vain and bitter; for always there will be greater and lesser persons than yourself.
This makes even more sense in light of the aforementioned — that I have been created for a definite service. I am qualified uniquely to perform this service. My experiences, my origin, indeed the very fabric of my being and wiring of my brain endow me to succeed in completing this task as no other could.
The weaknesses and the struggles that I have may have come from the fact that I have allowed myself to me narrated by others and have believed the lie that I have been told about myself. It may be that I have been a scapegoat for another's insecurities or that I have been the object of someone else's projected pain. Our own insecurities have their origin somewhere, perhaps in a painful memory or experience, and the roots can be deep. Jesus wants us to unburden ourselves and to let him set us free. The first step is always awareness and this awareness finds its origin only through grace.
We must make sure that we are looking after our spiritual needs and giving God opportunities to pour His grace into our lives. Starting from a place of thanksgiving, I can actively pursue an outpouring of grace by going to daily Mass (perhaps for a specific intention), by spending time in prayer or by going to adoration, by fasting, or by going to confession. In the Eucharist, quoting Pope Benedict XVI's encyclical 'Deus Caritas Est'
We enter into the very dynamic of Jesus' self-giving [and we receive] the superabundance of love which overcomes every deficiency and insufficiency of human love (quoting from Saint Pope John Paul II, General Audience, 26/10/88).
We will never find the time for these things – we must make the time.
Tags: confidence