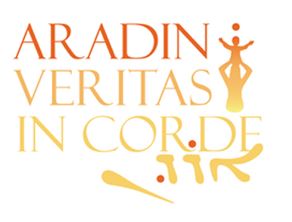 A guest post from Dr Amal Marogy.
From 30th June to 8th July, Aradin Charitable Trust (www.aradin.org.uk) organised a cultural course for priests and clergy of the Middle East under the title 'Be inspired to inspire'. The course took place at the Catholic Chaplaincy in Cambridge, and there were four priests attending, one from Iraq and three from Lebanon.
The guests were Fr Behnam Sony, a priest from Iraq and a scholar who has compiled important catalogues of Christina manuscripts in Iraq and Lebanon. Fr Abdo Bou Daher is Vice-Rector of the Maronite Patriarchal seminary and is eager to pass on all the expertise and knowledge he will be exposed to in Cambridge to the seminarians and future priests. Fr Hareth Ibrahim is Orthodox and is head of St Joseph of Damascus Centre for manuscript conservation at the University of Balamand, and finally Fr Nagi Edelby is Greek Catholic and is the head of the Centre for the study of Christian Arabic Literature at the University of St Joseph.
Today, Christians in the Middle East are facing an unprecedented wave of persecution and a direct attack not only not their lives and livelihood but on their very Christian identity, cultural heritage and languages. We have little time to save what we can and record our Christian history in these ancient villages and towns which are at real risk, hence the urgency of a course like this.
The aim of the course was to help this small group of priests involved in academia or are scholars themselves to to be more proactive in supporting graduate studies and research in their communities and encourage them to cherish the indispensable role graduate students play in creating a new generation of intellectuals and scholars who can better serve the Church and society. Besides visits to colleges in Oxford and Cambridge, British library and Bristish museum, planned meeting with professors and speakers such as Dr Sebastian Brock, Prof. Michelle Brown, Fr Mark Langham, Fr Kevin Grove, Bess Twiston-Davies, and Odile Rimbert was meant to make them aware of the possibilities and tools available to help them in their enormous task. This was an exchange programme and the invited priests were there to share their knowledge and experience.
This course was made possible thanks to the generosity of many people involved. Aradin Charitable Trust would like to mention in particular Fisher House (Cambridge), The Parish of Our Lady and the English Martyrs (Cambridge), Blackfriars (Cambridge) and last but not least Newman House (London) for their warm support and generous hospitality. This course has also benefited from the generous donation of the Emmaus group (Shanghai) who wanted to show their solidarity with Christians of the Middle East by supporting this course. Thanks to their donation, Aradin was able to cover the accommodation expenses of three priests.
It might be fitting to conclude with the following excerpts from the feedback sent by Fr Abdo
Actually this intellectual course help[ed us] to have a lot of inspirations and knowledge to promote studies and research in our maronite patriarchal seminary  in Lebanon. We know that through your Association we have a long work to do by helping and encouraging young people to bring their own heritage in the light and to learn who they may live and protect their culture, language and traditions.

No heritage, no memory and no history, that was my inspiration and my thinking all this days

Surely I am going back with a lot of inspirations and with the good will to inspire another people and especially in my pastoral and ecclesiastical service in the seminary. I hope and I wish that this course stay an open door for an deeply exchange and seriously  work between Aradin and talented young peoples. Just to give them chance and opportunities will be the begin of a new generation and a new way of thinking in our hurt middle east.

Thank you for your support your collaboration and hospitality.
For for information about Aradin see their website here.
ABOUT US

Aradin Charitable Trust (A.C.T.) was founded in 2012 by Dr Amal Marogy in Cambridge, England. She joined efforts with Marie-Claire Daaboul and Dr Joan Greatrex to support rigorous research and scholarship and encourage informed cross-cultural dialogue among experts and the public at large.

OUR VOCATION

Aradin Charitable Trust is a UK registered charity (no. 1153576) that advances education in minority and little used languages and related historical heritage around the world, especially in the Middle East. It offers grants and expertise to encourage education and raise public awareness of the problem of the loss of language and heritage endangering ancient Aramaic-speaking communities in the Middle East, heirs and guardians of treasured ancient languages and civilisations.