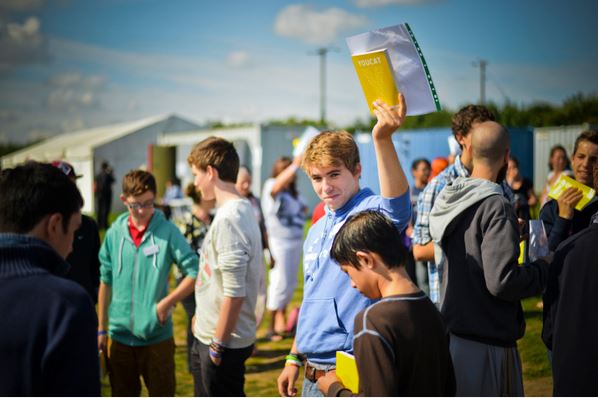 What a week! Thank you everyone for all your good wishes and encouragement. There have been so many enquiries about the programme. With this in mind, I wanted to share a bit more of the background story…
As you know, this is a grassroots Confirmation programme. It was developed in a parish setting and priests, catechists, young leaders, candidates and parents all gave feedback. As anyone who's been a catechist knows, 'good practice' is largely developed through experience – through joyful, mountain-top, Holy Spirit experience and … painful, (also Spirit-filled!) experience (some of the best learning moments happen in crisis!). With this in mind, I'm drawing together the experiences, stories and reflections that went into creating it.
It is worth noting that there is a thorough Introduction to the Catechist's Guide which explains much of this in a systematic, comprehensive way…
Background:

Here you'll find some background… What goals should we have for Confirmation preparation? And here, about the dangers of 'sacramentalisation'.

Evangelisation:

The Weekend Evangelisation Retreat is definitely one of the highlights, and an element that many find daunting. I write about one of the retreat experiences here and you can watch a video here. You can read about how evangelisation fits into Confirmation preparation here. And the power of Confession (at the heart of the retreat) here.

Methodology:

Each session is based on the 'ecclesial method' – read more about each step of this method: Preparation, Proclamation, Explanation,Application, and… Celebration (although I have yet to write a post on this – doh!). It is also based on an organic approach to giving catechesis. The whole programme, and also each session, also includes the four dimensions of the Christian life.

Managing the Room: 

My thoughts on this are better developed in the Catechist's Guide, but some introductory posts are here and here.

Reconciliation Session:

Here is a 'walk-through' of (an earlier version of) the session on Reconciliation.

Peer ministry:

The importance of having other young people on the programme who witness through discipleship.
That's enough for now!
Tags: confirmation, Confirmation preparation, Sacrament of Confirmation