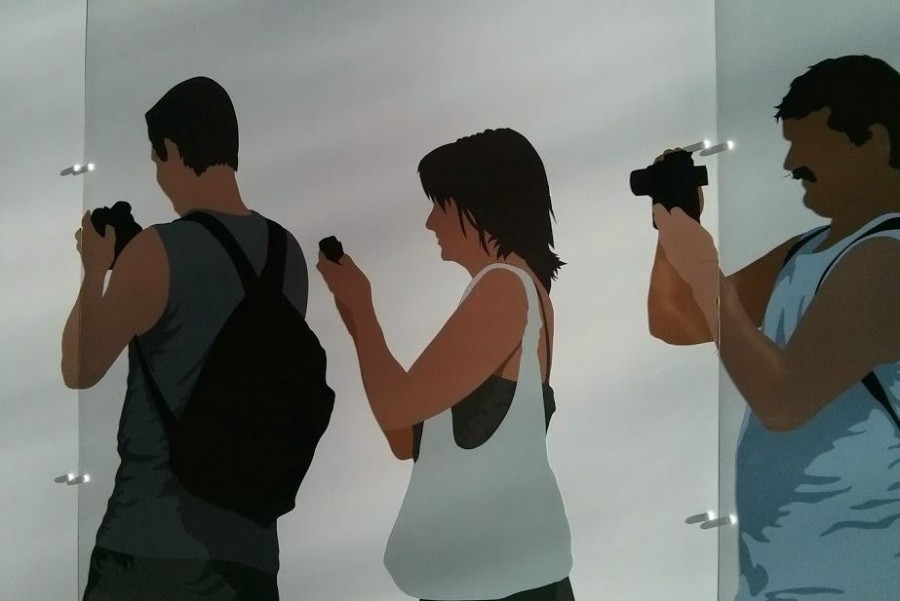 [A guest post by Stephen Rooney]. With the tag line "A fun way to break the ice" and launched initially as an iPhone application in September 2012, Tinder has taken the millennial dating market by storm. Users create a profile with between 1 and 6 of their own Facebook photos, as well as having the opportunity to write a short bio if so desired. Users then select the sex(es) they are interested in meeting, and then set parameters for minimum and maximum age that they are looking to meet (between 18 – 55+), as well as a parameter for distance ('show me people within…. [up to 100] miles'). Tinder then makes suggestions of people who fit within your chosen parameters and whose chosen parameters you also fit within. You then simply swipe right if you like what you see and left if you do not. If both swipe right then both parties are informed of a "match" and a conversation box is enabled.
Whilst the number of active users has not been disclosed by the creators of Tinder, 500 million matches had been completed between the app's inception and December 2013, with this number soaring to 1 billion in the subsequent three months to March this year. Despite an initial reluctance, most people I know have installed the app either out of curiosity or bowing to peer-pressure. These users have provided mixed responses about it, which begs the question: is Tinder a good thing or a bad thing?
Tinder affords users the opportunity to make a judgement call as to whether the person whose profile is in front of them is a person that they would be interested to meet. You make a judgement call based almost exclusively on looks (users may have written a short bio). Desensitisation happens quickly however, as the seeming hyper-abundance of suggestions leads to 'casual swiping'. It is commonplace to see people on public transport nonchalantly (and unabashedly) swiping away. "Yes, no, no, no, yes" racing ruthlessly through suggestions within a matter of seconds.
There is no escaping the fact that despite the popularity of Tinder and indeed the popularity of online dating, there is still a stigma attached to meeting people "through the internet." Whilst this stigma is decreasing as this mode of meeting people becomes more socially accepted (most people either know a couple who met on Tinder or know a person who knows a couple who met on Tinder), there may still be an underlying prejudice that resorting to the virtual is owing to inadequacy in the physical or worse —desperation. I think the truth however, is that far from turning to Tinder 'as a last resort' the majority of users are attracted by intrigue and indeed the simplicity of the app. 'Social proof' also plays an important role in the ever-increasing popularity of Tinder. What was previously anathema is now accepted as mainstream.
For those looking to find that 'special someone' or simply looking to meet a nice, authentic person living nearby, Tinder provides a platform through which to do this. Although there is no substitute for meeting in person, Tinder is a start point. Matches know that there is mutual interest —at least ostensibly— and it becomes quickly apparent what people's intentions are. It has been my experience that some 'matches' do not follow up the match with conversation, although many do seem keen to get beyond superficial niceties. Among users it has become somewhat of an art-form to master the 'opener' or to commence conversation in a unique/interesting way. A common pattern seems to be for matches to want to migrate to 'Whatsapp' or Facebook after an initial exchange (in part, I think, in order to move communication into a more main-stream medium that you are more likely to use with your friends/family).
Whilst few would subscribe to Tinder's other tag line "It's like real life, but better", Tinder may give people who find the "approach" difficult in person a route to a relationship (friendship or romance) that they would not have otherwise been able to have. The drawbacks from making a selection based on appearance are perhaps obvious in that someone whom you meet in person may not be a person who you would have 'swiped right' for on Tinder. Critics would go as far as saying that Tinder is divisive and exclusive as those who are not classically 'good looking' are more likely to be 'discarded'. Isn't it true to say however, that we make these judgements 'in the real world' anyway —if perhaps on a more subconscious level? It is certainly the case that meeting in the flesh allows a more holistic interaction (vocal tone, body language etc.) and avoids the draw-backs of interacting virtually (how many of us have had an argument over a misinterpreted text message or email!).
Surveying the social landscape of today, it seems that turning to online platforms to find love —or even a more surface level connection— can prove to be both fun and effective. People increasingly see their lives integrated with social media. This has transformed the way we communicate, the way we work, the way we travel and shop, and the way we play. Now, it's transforming the way we love.
Tags: dating, featured, mobile dating, online dating