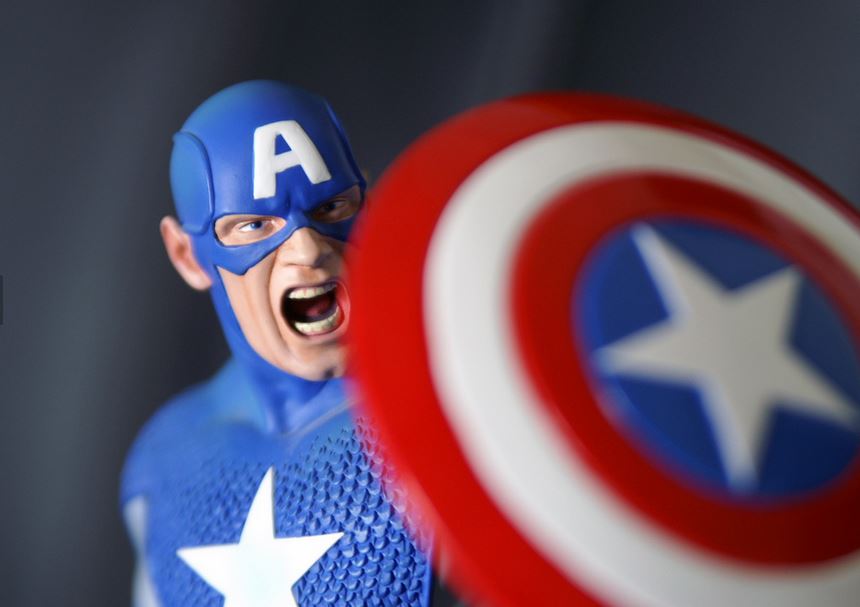 Over the last few days, the hash-tag #CapforStrat has been trending on twitter. It is the project of Sophie Caldecott (@SophieCaldecott) to get Marvel to release the DVD of the latest Captain America so that her father, Stratford Caldecott, who loves comics, can see it before he dies. He was too ill to see it when it was out in cinemas and the prognosis was that he might not make it to the scheduled DVD release.
The response was phenomenal, with so many of the actors involved in the Marvel world throwing their support behind it. You can read about the whole thing at Sophie's blog.
For those who don't know about the Caldecotts, Stratford and Leonie run the Oxford Centre for Faith and Culture, including bringing out the various Second Spring resources. Stratford Caldecott is a well-known writer on faith and popular culture and has numerous blogs.
One of the great things about his writing is that it is positive. He really sees the Gospel as good news, and good news that cannot but illumine everything he touches, whether that be economics or the latest superhero movie. He expects to find Christ everywhere and find everything in Christ. You can get a sense of this in the most recent post on one of his blogs.
The post finishes with this statement:
This article will seem far too Christian to many readers, as will many on this site. I wrote it at a very strange time. As I approached the end of my life from prostate cancer, my family organized a remarkable event—a private viewing of the second Captain America movie by Marvel. Members of the cast that I admire are getting in touch and wishing me well. So many of my "last wishes" are being fulfilled at this time. One of them is to have just completed my new book, Not As the World Gives (Angelico Press). If you read the article, know that it expresses my beliefs. Know also that it expresses a particular hope—the hope that the goodwill aroused by the actions of my family will touch and open the hearts of many who read it. – SC.
Tags: #CapforStrat, death, dying