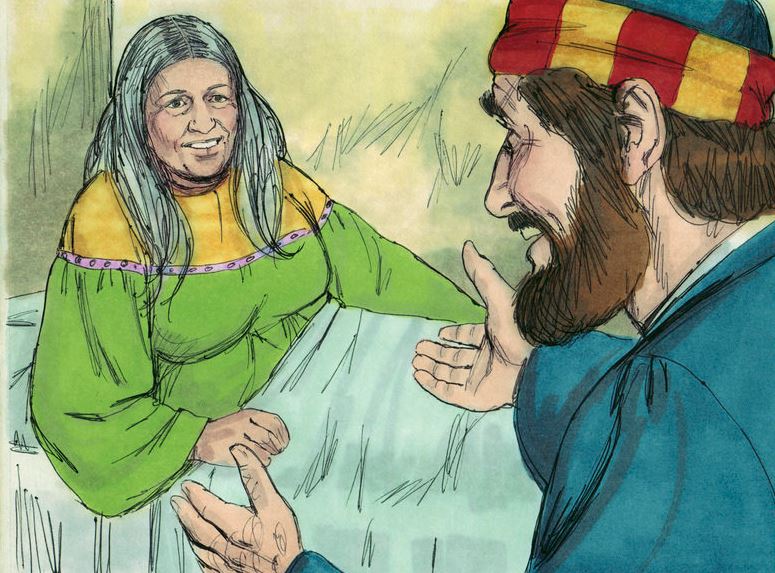 I began this series of posts, you may remember, by talking about the Vatican II's radical idea that every single Christian is called to a unique and irreplaceable mission. I then had a look at the sacrament of baptism as the moment that marks that call. Over the next few posts I took you on a journey through scripture, looking at the vocations of Old Testament prophets, of Mary and of Paul. The vocations I described there were all pretty dramatic – the burning bush, the dazzling light over the road to Damascus.
Drama equals good story, so we're never told the stories of more discreet calls. We don't even know how some of the twelve – Bartholomew, Thomas, James the son of Alphaeus, for example – first encountered Christ. What we do discover is what all Christian vocations, dramatic or discreet, share in common. We learnt from the Old Testament that individuals are called to a demanding task that they did not seek for themselves; that this may well arouse opposition; that they are answerable to God for their mission; and that their task is to further the reign of God among his people.
In the New Testament, the reign of God is revealed as the presence of Christ, and a major part of the mission is precisely to build that presence by building the community of the Church, the body of Christ. That is why the twelve are called as a group, not as individuals; while Paul is immediately sent to Ananias as his teacher and guide. The task that Peter, Paul and the others are then given is to found and support communities.
These communities are full of ordinary people. It is one of the joys of reading Acts that it tells us not about kings and heroes, as most ancient literature does, but about normal life. One of my favourite figures in Scripture, for example, is Dorcas, who appears in Acts, chapter 9. I remember her name from my childhood, from my mother's box of pins. I didn't know then why they had that name. She, if you remember, was a lady who lived in Jaffa, 'full of good works and acts of charity'. These included making clothes for the poor, and when she died, and St Peter came to the rescue, her grieving friends showed him the lovely tunics she had sewn.
Nowadays we are used to novels and films and soap operas that deal with ordinary people. It's hard to remember how extraordinary it was in his world for Luke to bother to bring to life, and show as  loveable, a character that no one before would have thought worth the pen and ink. Christianity turned everything upside down. The ordinary has become significant; the daily gentleness and generosity of a poor widow, doing the work of a 'mere' woman, has hit the headlines.
In this new world, even sewing can be vocational, because it can be done with love. In the rest of this series I want to explore different aspects of vocations, both lifelong callings such as marriage and religious life, and the vocational aspects of so-called 'ordinary' work.
Click here to see other 'Vocation to Love' articles in this series by Sr Margaret.