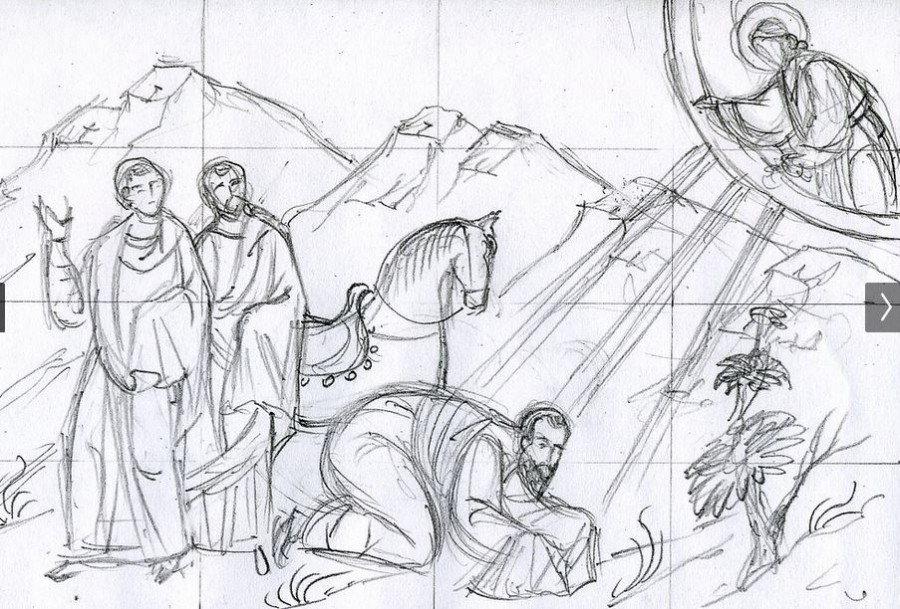 We are all familiar with the conversion of St Paul – one of the most memorable moments in the history of the Church. Artists have had a field day with it, adding a colourful fall from his horse to the story that Luke tells, and has Paul himself retell twice, in the Acts of the Apostles.
But the story is dramatic enough without the horse: the sudden brilliant light in the sky, Paul dropping to the ground blinded, the voice that asks, 'Saul, Saul, why do you persecute me?' Everything changes in that instant: the zealous persecutor, 'breathing threats and murder against the disciples', becomes the bravest, most energetic and most creative of the apostles, a man driven to the extremes of endurance and commitment by his burning sense of mission.
No wonder this has become the model story of conversion. But it is also a story of vocation. It is interesting to watch the little developments as the story is retold in Acts. In the first version, Jesus says to Paul, 'Rise and enter the city and you will be told what you are to do.' Meanwhile, Ananias is told in a vision, 'He is a chosen instrument of mine to carry my name before the Gentiles and kings and the sons of Israel; for I will show how much he must suffer for the sake of my name' (9.1-19).
When Paul tells the story in Jerusalem, he reports Ananias as telling him, 'You will be a witness for him to all men of what you have seen and heard' (22.6-16). When he retells the story before King Agrippa, he has Jesus call him directly to his mission: 'Rise and stand upon your feet; for I have appeared to you for this purpose, to appoint you to serve and bear witness … delivering you from the people and from the Gentiles – to whom I send you to open their eyes, that they may turn from darkness to light and from the power of Satan to God ….' (26.12-18). It is as if, through the course of the story, Paul gradually makes his calling more and more his own.
In short, Paul's conversion was his vocation, and his vocation was his conversion. Few of us will have quite so dramatic a vocation story to tell. But St Paul reminds us that even in the quietest, most discreet, of vocations, we must also be converted, and even in the gentlest of conversions, we are also called. For whatever shape our Christian calling takes, it will require a constant conversion – literally, a 'turning round'. Turning away, every day, from temptations, distractions, from fears and selfish desires; turning back, every day, to listen for the voice of the Lord. Conversely, every moment of true listening is a moment of openness to his continuing call: 'Rise and stand upon your feet; for I have appeared to you for this purpose …' There will rarely be blinding lights or rearing stallions. But the drama is there, hidden behind the scenes.
Click here to see other 'Vocation to Love' articles in this series by Sr Margaret.