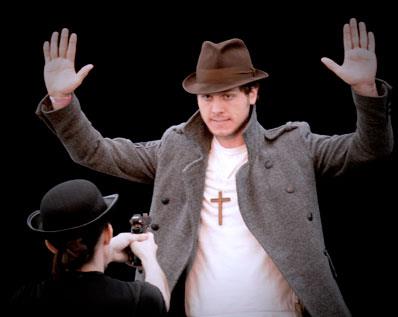 RISE THEATRE is delighted to be returning with their second national tour of the ground-breaking play 'Soldier to Saint', to be performed across 21 venues. This includes a one-off London performance @St Aloysius Church Hall, Euston on Tuesday 8th April, 7.30pm. Don't miss the chance to experience this powerful, thought-provoking piece of theatre.
DISCOVER the story for yourself at: http://youtu.be/YY-8hraDj48
SOLDIER TO SAINT is a gripping, original one-act play by RISEtheatre packing a powerful punch. Set in the near future, the play captures the inspirational story of Saint Alban, Britain's first Christian Martyr.
BUY TICKETS at: http://www.ticketsource.co.uk/date/87212
Tickets: Standard £8. Concessions £6 (Students/Unwaged/Under 18's/Over 60's)
Box Office enquiries call 07960 944653. Suitable for ages 12+.
For more information go to: http://www.risetheatre.co.uk/
[Source: Rise Theatre]