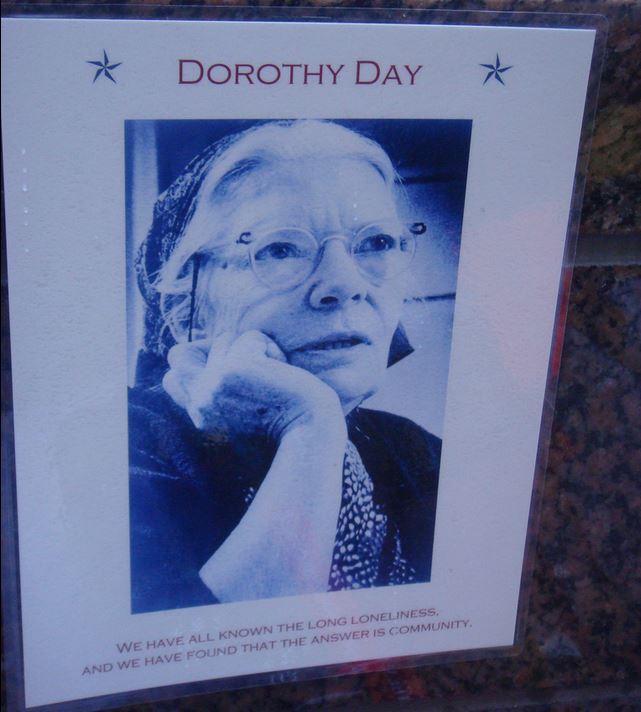 What is the best-kept secret of the Second Vatican Council? Many of the Council's radical ideas are now so integrated into our lives that we forget how new they were. But some of its riches have not yet been fully exploited.
My vote for the most neglected idea would be this: that each Christian, lay as well as ordained, has a unique and irreplaceable mission of his or her own (see e.g. Lumen Gentium 30-36, 40-41).
I could almost say that the lay mission is even harder  to replace than that of the ordained, because lay people can bring Christ right into the everyday world, reaching the parts, as the Heineken advert used to say, 'that other beers cannot reach'. In fact, the more someone lives on the margins, the more crucial their mission is.
Entertaining Angels, the film of the life of Dorothy Day, begins with a heartbreaking scene of a young woman being dragged kicking and screaming into a grim prison cell and thrown down on the floor in chains. Her cell-mate is an older woman, who calms her and cradles her in her arms: Dorothy Day was in the same jail cell for protesting peacefully about nuclear armaments.
No one but an actual prisoner can be the presence of Christ for her cell-mate. Every single Christian, wherever he or she is, is called to love in just that place. We are all, each one of us, called: the idea is so important that I'd like to explore it over the next weeks and months in a series of short posts. I hope you'll stay with me.
Click here to see other 'Vocation to Love' articles in this series by Sr Margaret.
Tags: love, vocation, vocationtolove, VTL