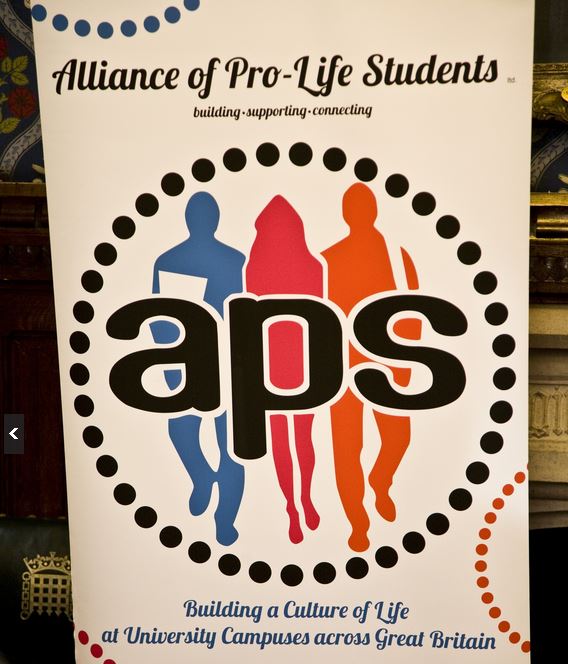 The Alliance of Pro-Life Students (APS) hit the pro-life scene only a year and a half ago. On Saturday 8th February, this dynamic student body held its first AGM, following previous APS events such as a high-profile party in parliament last November.
Ed Smith, chairman of APS, opened the meeting by summarising the organisation's achievements including the construction of a full-scale website, multiple campus visits, a leadership training day and support for students facing pro-choice motions at their student unions. Eve Farren's stirring Executive Director's report followed, in which she issued a rallying call to students to 'paint a picture of a life-affirming future' and invite their peers to follow them there.
Prizes were then awarded to Gregory Jackson, an MA student in ethics at Heythrop College, for his individual contribution to the cause, and Oxford Students for Life, a group that has set the bar high for student activism nationwide over the past year.
Niall O'Coinleain and Tanya Murray, students at the University of Edinburgh and UCL respectively, were voted in as new directors of APS. Ed Smith then introduced the guest of honour for the evening, Alexandra Pope, who at just twenty-six years old has three children and is currently studying part-time for a degree in Criminology and Psychology through the Open University. As an atheist, Alexandra believes in the inherent dignity of all human life and dismisses the stereotype that one's pro-life beliefs must always stem from religious conviction. She chose to keep a disabled child against the advice of her partner, family and healthcare professionals. Her personal testimony has inspired APS' members to raise awareness about the issue of Abortion for Foetal Abnormality through talks, debates and care for the disabled.
After the AGM, the fifty-two APS members present enjoyed drinks and a buffet dinner. This lively gathering of pro-life students and recent graduates marks another important milestone for the Alliance of Pro-Life Students and will hopefully be the first of many AGMs to come.
Are you a student or recent graduate? Become a member of APS.
Are you a supporter? Become a friend of APS.
Click here for a full write-up of the AGM and pictures.
[Source: APS]
Tags: pro-life