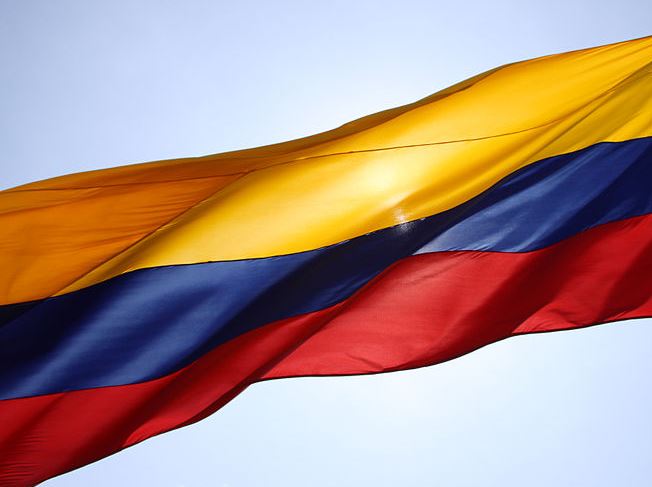 It's been a year since I started work as the Director of the Department of Promotion and Defence of Life in the Colombian Bishops' Conference, an experience I never expected!
I had a conversion experience in 2003 in the UK, an encounter with my faith through the Youth 2000 Covent Garden Prayer Group. After that, God somehow placed me in the "fast lane", and I was able to become quite involved with Youth 2000 – becoming a trustee in 2008, and serving through leadership roles, a totally undeserved gift.
In 2009 I began to discern whether I should return back home to Colombia. England was my spiritual home, a place I would always cherish in my heart, but after all I was Colombian, and a latina through and through.
In March 2010 my discernment was answered and I found the clarity I needed. I returned to Colombia on the 15th August 2010, with an open heart; certain that this was God's will and therefore He would provide a new life back home.
I guess one could say I somehow "landed" in the prolife movement. I never looked for it, although God had ignited a new desire to serve in the prolife movement in Colombia. But as is often the case with the Lord, it started to happen without having to go out and push doors; they just opened, or I just seemed to walk through them!
In January 2011 I started my work as a psychiatrist in private practice. At the same time I had some radio and TV appearances (thanks to my Catholic Voices training) talking about mental health, abortion and faith. These activities brought patients and increased recognition. I joined a prolife platform and ended up in parliament giving expert opinion on the links between women's mental health and abortion.
Sometimes you need be in the right place at the right time, and I think this is how I ended up in the Bishops' Conference. I was asked to come to a press conference as the Bishops' Conference was a releasing a statement on abortion. They wanted to invite as many women as possible; and I ended up making a small intervention regarding women's mental health and abortion.
Two weeks later I received a phone call inviting me to put my name forward and take part in the selection process for the new post of Director of the newly created Department of Promotion and Defence of life. I remember the call: I was in a cab and I was in awe!  The process was successful and I started work last January.
It has been both a challenge and a blessing. Being a woman in an all-masculine workplace is not easy; defending unborn life in a country ridden by war, poverty and corruption is not easy; and working part-time in a new department where the department consists of just one person is not easy. However, God uses our struggles and lowliness to do His work, and gives us the strength to carry on.
A year on, I can say this job is a blessing and an opportunity. Working within the Church has made me deeply aware of the many issues the Church is involved with; especially the amount of work it does to help the poor, the destitute and the sick. I appreciate the difficulties it has in speaking out in a secularized society, the bias of the media, and the immense pressure to respond to the many needs of a country, in a way that responds with the Gospel, and in a way that doesn't judge, rush or hurt.
I have developed a greater love for our priests and bishops; and although sometimes we can disagree, they remain the successors of the apostles – men who want what is best for their flock.
In a secularized world, the dignity of the human person needs to be the value we uphold the most. The human person is the summit of God's creation: "And God saw everything that he had made, and it was good" (Gn 1; 27-31). As such we need to re-orientate the way we live to uphold this dignity inherent in all human beings, from conception to natural death.
Tags: abortion, Catholic Church, featured, pro-life