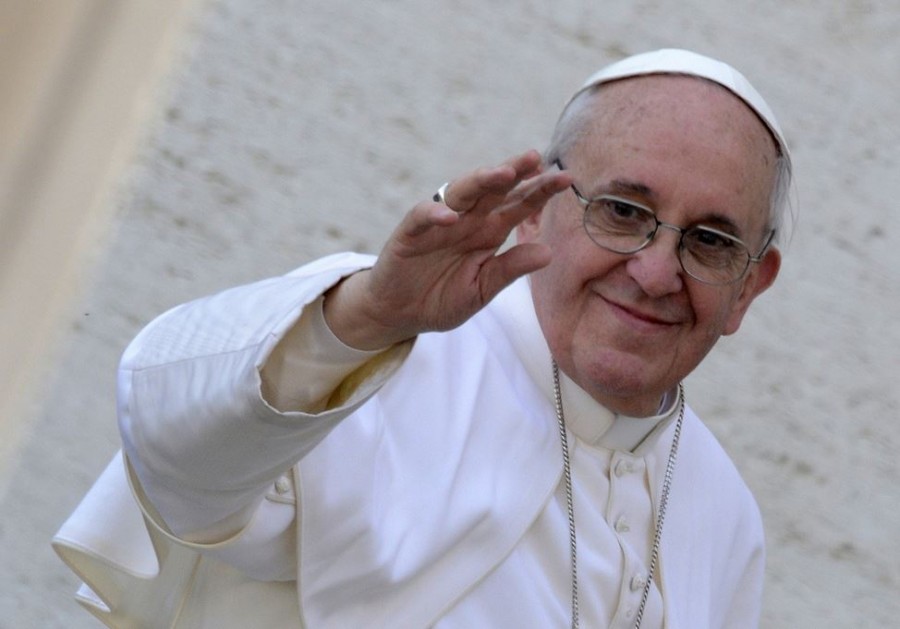 Some beautiful passages from Pope Francis about the radical call at the heart of every Christian vocation. You can read the full text of his recent message here.
It is Christ, therefore, who continually summons us by his word to place our trust in him, loving him "with all the heart, with all the understanding, and with all the strength" (Mk 12:33). Therefore every vocation, even within the variety of paths, always requires an exodus from oneself in order to centre one's life on Christ and on his Gospel. Both in married life and in the forms of religious consecration, as well as in priestly life, we must surmount the ways of thinking and acting that do not conform to the will of God. It is an "exodus that leads us on a journey of adoration of the Lord and of service to him in our brothers and sisters" (Address to the International Union of Superiors General, 8 May 2013).

Therefore, we are all called to adore Christ in our hearts (1 Pet 3:15) in order to allow ourselves to be touched by the impulse of grace contained in the seed of the word, which must grow in us and be transformed into concrete service to our neighbour. We need not be afraid: God follows the work of his hands with passion and skill in every phase of life. He never abandons us! He has the fulfilment of his plan for us at heart, and yet he wishes to achieve it with our consent and cooperation.

Today too, Jesus lives and walks along the paths of ordinary life in order to draw near to everyone, beginning with the least, and to heal us of our infirmities and illnesses. I turn now to those who are well disposed to listen to the voice of Christ that rings out in the Church and to understand what their own vocation is. I invite you to listen to and follow Jesus, and to allow yourselves to be transformed interiorly by his words, which "are spirit and life" (Jn 6:62). Mary, the Mother of Jesus and ours, also says to us: "Do whatever he tells you" (Jn 2:5). It will help you to participate in a communal journey that is able to release the best energies in you and around you.

A vocation is a fruit that ripens in a well cultivated field of mutual love that becomes mutual service, in the context of an authentic ecclesial life. No vocation is born of itself or lives for itself. A vocation flows from the heart of God and blossoms in the good soil of faithful people, in the experience of fraternal love. Did not Jesus say: "By this all men will know that you are my disciples, if you have love for one another" (Jn 13:35)?

Dear brothers and sisters, this "high standard of ordinary Christian living" (cf John Paul II, Apostolic Letter Novo Millennio Ineunte, 31) means sometimes going against the tide and also encountering obstacles, outside ourselves and within ourselves. Jesus himself warns us: the good seed of God's word is often snatched away by the Evil one, blocked by tribulation, and choked by worldly cares and temptation (cf Mt 13:19-22).

All of these difficulties could discourage us, making us fall back on seemingly more comfortable paths. However, the true joy of those who are called consists in believing and experiencing that he, the Lord, is faithful, and that with him we can walk, be disciples and witnesses of God's love, open our hearts to great ideals, to great things.