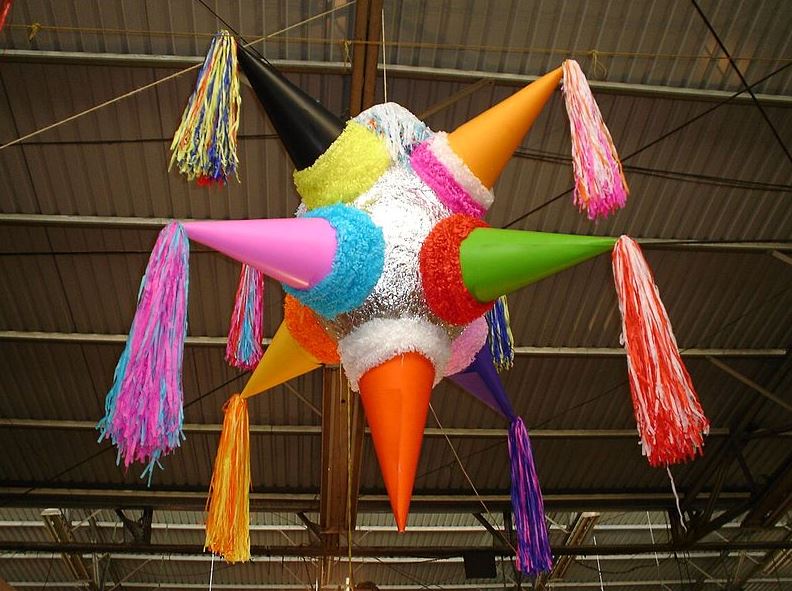 Down through the centuries there have been many reported sightings of Our Lady. But maybe none with such dramatic consequences as when she appeared in Mexico in 1531.
A poor Aztec Indian named Juan Diego was making his way through the hills on his way to Mass in Mexico City as he did every morning. Juan Diego was a very humble and devout Catholic convert, in what was still a   largely pagan country. As he walked along he heard beautiful music and a woman calling his name. Turning from his path he climbed a hill, known it that region as Tepeyac, and found a beautiful Indian woman waiting for him.
She explained that she was Mary the Mother of God and that she wanted a beautiful church to be built on the site where they were standing. Juan Diego was to go and tell the Bishop that the church would aid the people of Mexico to convert to Christianity. You can imagine how thrilled Juan Diego must have felt at this prospect. However, he took himself off to the Bishop's residence, where he was kept waiting several hours. And if that wasn't bad enough, the Bishop did not believe him.
Downcast, Juan Diego made his way back to the hill, where the Virgin Mary appeared to him again. She gently insisted he return to the Bishop and ask again for a church to be built. The Bishop still did not believe the humble man's story; however, he did ask Juan Diego to request a sign from the Lady.
Poor Juan Diego was almost in despair at having to return a failure for the second time. He explained the Bishop's request. There appeared on the hillside some beautiful roses which Our Lady requested he pick. She then proceeded to arrange them in his tilma, or cloak. When he took them to the Bishop and opened his cloak the roses fell out. Then the Bishop, before the bewildered eyes of Juan Diego, fell to his knees, for on the inside of his tilma was the miraculous image of the Virgin Mary.
Within a few years a church had been built on this site. Over time, millions of people converted to Catholicism, through the influence of the image and the story.
Although this in itself is a miracle, it wasn't the only one. St Juan Diego's tilma is displayed in the Basilica of Our Lady of Guadalupe. It was made out of coarse cactus fibre which would be expected to rot away and disintegrate, yet five hundred years later it is still going strong with the original image on display.
Today, 12 December, is the Feast of Our Lady of Guadalupe.
This is a good day to eat Mexican food, fajitas, tacos, guacamole, etc, and to play piñata. If you've never played piñata, today is a good day to start. A piñata is simply a decorated container, often made of papier-mâché, filled with sweets and goodies. This is hung up for children to try to tear open so the sweets will fall around them.
Traditionally, piñatas were round with seven cones on, each hanging with streamers. These seven cones represented the seven deadly sins; greed, sloth, pride, envy, gluttony, wrath, and lust.
Nowadays you can buy piñatas from most good party shops and they come in all shapes and sizes. Fill them with sweets and blindfold one of the children – the reason for this is that the blindfolded player represents faith. People gather near the player and spin him around to confuse his sense of space. This used to be thirty-three times in honour of the number of years Christ lived.
The piñata serves as a symbol of hope. With the piñata hanging overhead we look heavenward yearning for the prize. The stick the child uses to hit the piñata symbolizes virtue, as only good can overcome evil. Once broken the sweets represent the just reward for keeping the faith. Finally the piñata also allows people to share in the virtue of charity, sharing and partaking in the Divine blessing.
Tags: Juan Diego, Mexico, Our Lady of Guadalupe, pinata