I was given this tiny Advent calendar as a gift on Sunday, all the way from Germany. It's about 10cm x 5cm. I thought it was very sweet but a bit boring – until I turned it over! Every number has a Smartie behind it that you can pop out like a paracetamol.
OK, perhaps it reflects our quick-fix culture and undermines the spirit of contemplative waiting that characterises Advent. But it is keeping me focussed on the Lord, sitting on the desk in front of me, as I contemplatively wait for the next Smartie.
Here is the traditional front: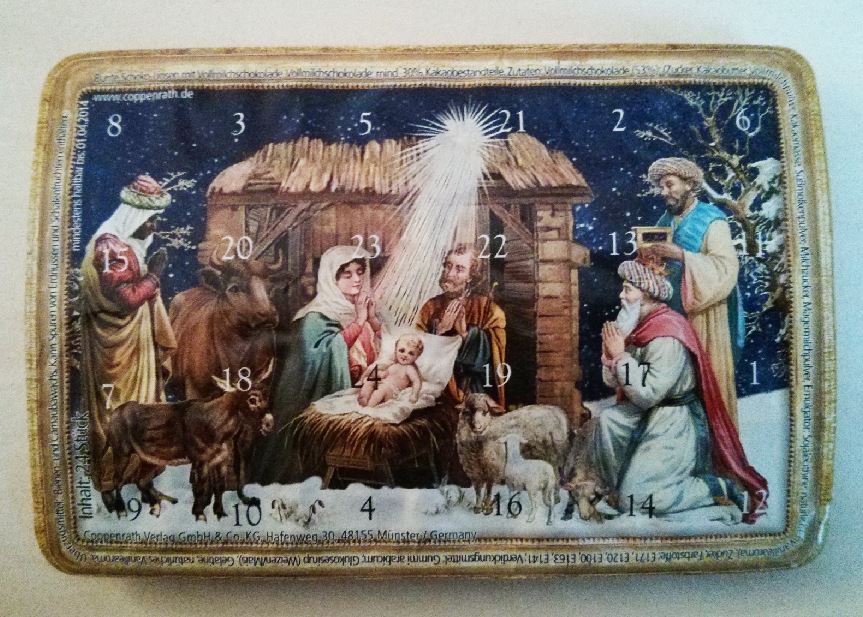 And here is the glorious view from the back!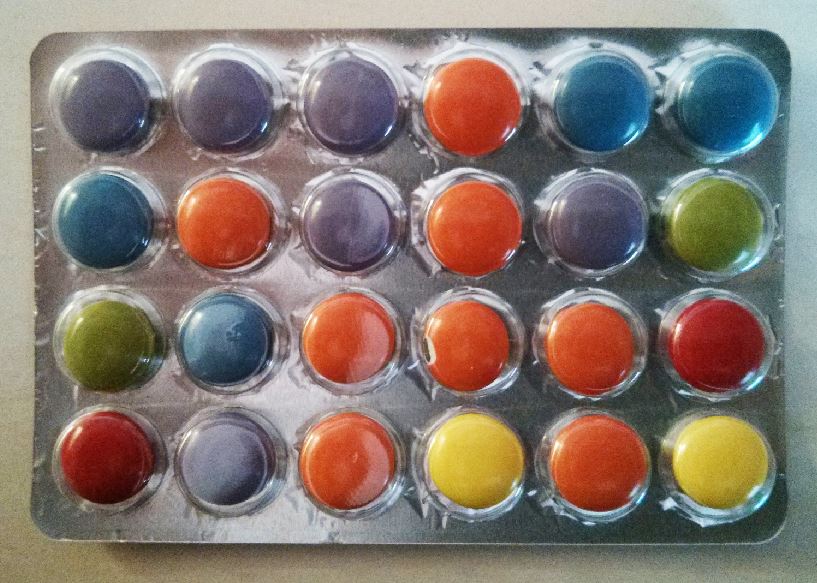 Tags: Advent, Advent calendars