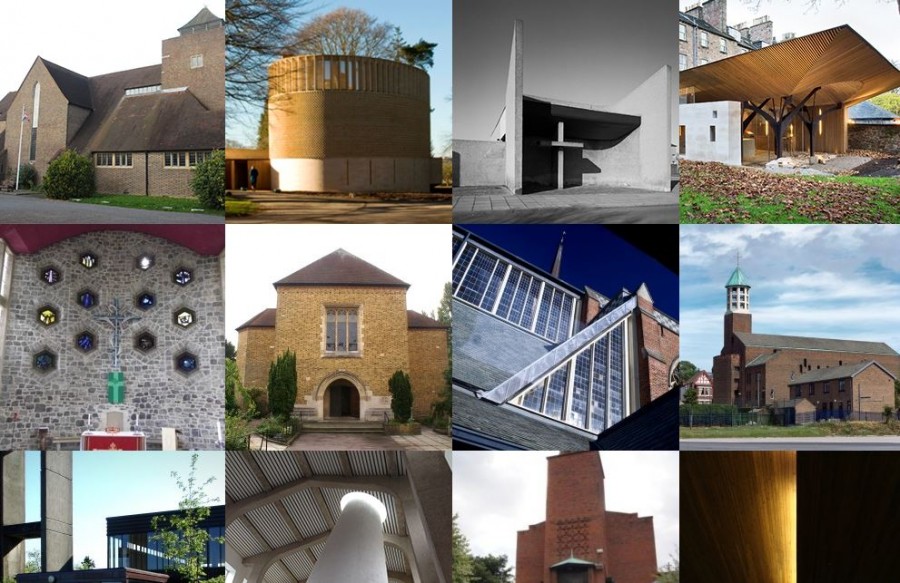 The search is on to find the Best Modern Churches built in the United Kingdom since 1953 in a new architecture competition launched by the National Churches Trust, The Ecclesiastical Architects and Surveyors Association and The Twentieth Century Society.
The Best Modern Churches competition is being held to mark the 60th anniversary of the National Churches Trust. Since 1953 the Trust has provided over 12,000 grants and loans worth £85 million, in today's prices,  to help fund the repair and modernisation of Christian places of worship.
Judges have now selected a shortlist of 24 church buildings or significant extensions to an existing building from any Christian denomination in the United Kingdom which opened for worship after 1st January 1953.
From the shortlist of 24, judges will announce a Top 10 Best Modern Churches and award a 'National Churches Trust Diamond Jubilee Architecture' prize to 3 places of worship judged to be the best sacred spaces built in the last 60 years at a ceremony to be held at Lambeth Palace on 7  November 2013.  The awards will be presented by the Archbishop of Canterbury, Justin Welby.
Judges for the awards are:  Sherry Bates, President Ecclesiastical Architects and Surveyors Association, Richard Carr-Archer, Trustee of the National Churches Trust, Catherine Croft, Chief Executive of the 20th Century Society, Jonathan Glancey, writer and architecture critic .  Many thanks also to Philip Whitehead, who has provided administrative support to the awards.
[Take a look at the photos here.]
[Source: http://www.bestmodernchurches.org.uk/about-the-awards/ – HT to ICN]
Tags: architecture, best modern churches, church architecture, modern churches